An RV loan should be the same as a car loan, right?
RV loans are a little different than your typical auto loan. They're usually larger and more expensive purchases, and they pose a larger risk in the eyes of lenders. But, don't let all of that fool you! Receiving an RV loan doesn't have to be hard. If you just follow these 5 simple steps, you can get an RV loan and be out on the road in no time!
Well, it's a little more complicated than that.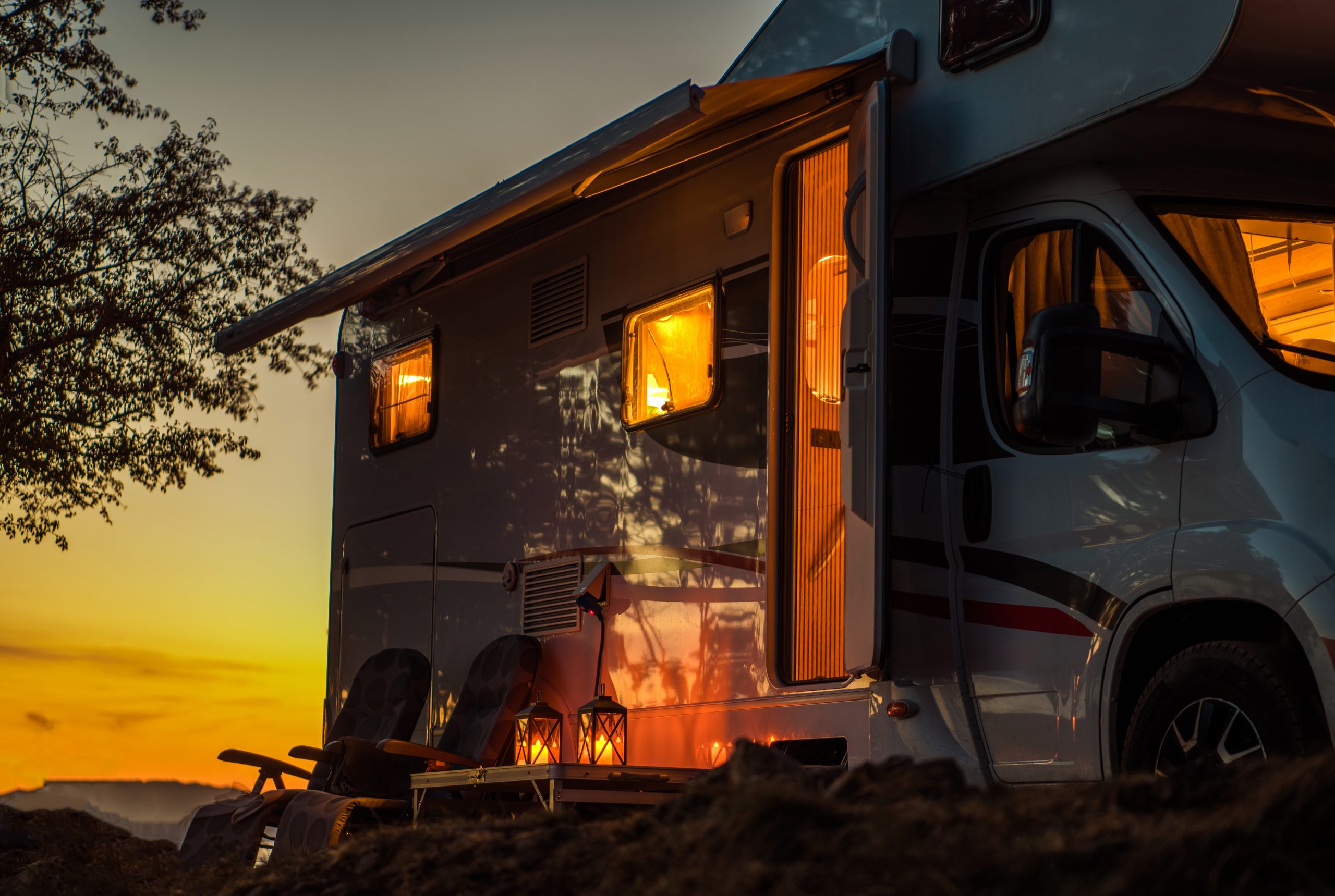 Determine your budget.
Before you apply for an RV loan, determine what kind of RV you'd like to buy. Do you want something with a lot of space, or would you prefer something smaller? How much do you plan to spend on gas each month? What's your monthly income? These questions will help you figure out how much you can afford to pay for your new RV.
It's also a good idea to utilize a loan calculator to get an estimate of what your monthly payment will be. This will at least give you an idea of what terms will allow you to hit your monthly payment goal that fits your budget. 
Check Your Credit Score
Once you've saved up some money, you'll need to check your credit score before applying for an RV loan. A good credit score will give you better terms on your loan and lower interest rates. So, you should make sure your credit is in the best shape you can get it in. Some lenders will have different or less strict guidelines than others, but you can expect to need around a 700 credit score or higher in order to qualify.
Luckily, there are some lenders out there that won't require as high of a score. These lenders are called specialty or subprime lenders. First Approval Source has relationships with lenders that serve credit profiles of all kinds, so we can find approvals even for those with bad credit. 
Save for a Down Payment
If you're looking to purchase an RV, you should start saving as soon as possible. This will help you build up a cushion of cash so that you have plenty to use for a down payment. Usually, lenders will require at least 10% down for purchasing an RV. There are exceptions to this, of course.
Depending on your credit, some lenders may allow for 0 down. On the flip side, some may require a little more than 10% down. Putting more money down increases your chances of approval, because it lowers the amount you need to borrow, thus reducing the risk the lender takes on. A larger down payment also helps reduce your monthly payments and your interest rate, should your terms not be ideal, to begin with.
Find the Best Recreational Loan Provider
Once you've determined how much money you need to borrow, it's time to find a loan specialist that will make sure you receive the best terms available. 
First Approval Source works with over 17 different lenders and credit unions, and we know each of their programs inside and out. Our loan specialists can assist you in the loan process and make it simple, fast, and efficient. 
Think About Insurance and Protection Products
Along with securing your RV loan you should also consider purchasing insurance and protection products. You should ask your dealer or chosen service provider what types of products and packages are available for you and your RV. These products will help protect your investment and give you the peace of mind needed to enjoy your RV to the fullest.
And for one bonus step: have fun! Buying an RV should be fun, so receiving an RV loan shouldn't be stressful! When you're ready, head on over to www.firstapprovalsource.com and apply! One of our loan specialists will be reaching out to you shortly. 
For more tips and tricks for your next rv loan, click here!
Are you ready for a loan now?
Apply with our online credit application and receive same-day approval with qualified credit