What could be better than a sunny afternoon on the water surrounded by friends and family with a peaceful breeze and warm rays hitting your skin? It always makes for a great time.
There are plenty of costs to consider when you first purchase a boat. Unfortunately, one cost some boaters often don't prioritize boating safety. This can cause problems for not only themselves but other boaters, as well. It's important to keep these 6 simple tips in mind each time you decide to go out and enjoy your boat, so you can make sure the fun times don't go overboard.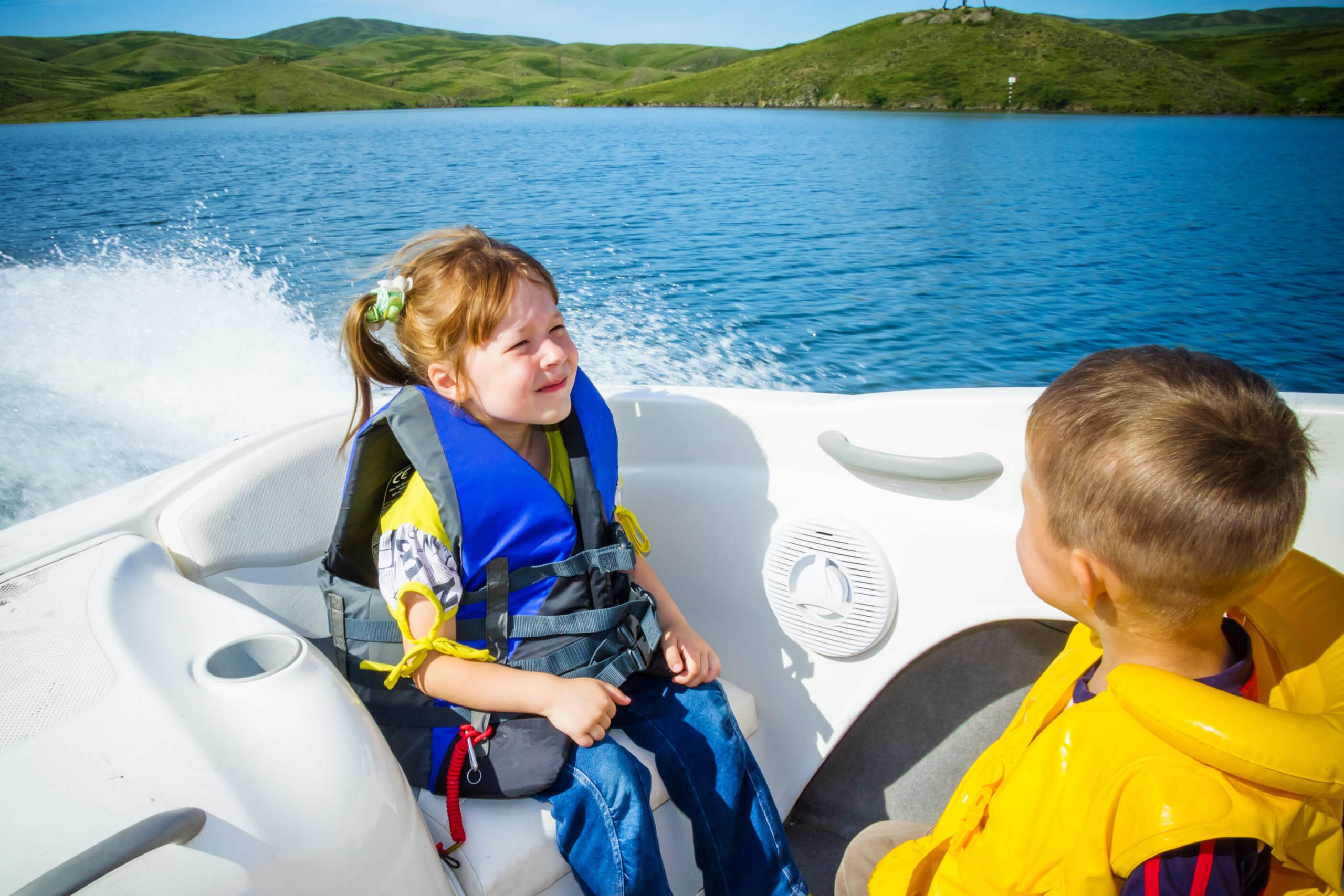 1. Be aware of weather conditions.
When you plan to go out on the water, you should check the weather forecast before heading out. You'll need to consider the wind speed, water conditions, possible storms, and other weather conditions. If there's a chance of inclement weather and rough waters, it's best just to stay put. 
Weather can also change rapidly. A nice day can become a thunderstorm with the snap of a finger. So, it's best to keep a radio or your phone to always be on the lookout for a change in weather. You should head back to the dock at the first signs of lightning, rough waves, or darkened skies. 
2. Don't overload your boat
One tenant of boating safety that many seem to forget is not filling up their boat with too much stuff! Your boat should have a capacity restriction that you should follow very closely. Overloading your boat with too much equipment or too many passengers can cause your boat to unbalance.
3. Have an emergency plan.
Make sure you have a safety plan in place for when things go wrong. This includes having a first aid kit, flashlights, a fire extinguisher, flares, a cell phone, and a boat horn. 
You also should know what to do in the case of someone falling overboard. If you're still on the boat, be sure to turn off your motor and propellors. If your whole party is overboard, swim as far away from the boat as possible. 
4. Always wear a life jacket.
Lifejackets are perhaps the most essential tool for boating safety. The U.S. Coast Guard recommends that boaters carry at least one life jacket per person aboard the boat. All states require children to wear a lifejacket at all times, but even adults should always wear them when they're on a boat. Some states only require lifejackets to be accessible, but in the event of an accident, you may not have time to grab a lifejacket and put it on. 
Additionally, you should test your lifejackets at least once a year. If it doesn't fit or secure properly, or if it's lost its buoyancy, it isn't effective. 
It is estimated that lifejackets could have saved about 80% of boating fatality victims. So, you should always be cautious when you're on a boat. Don't become a statistic. 
5. Operate at a safe speed
It's important to operate your boat at a safe speed when out on the water. This means not exceeding the posted speed limit, especially when passing other boats. The U.S. Coast Guard recommends that boaters operate slowly when approaching others in the water. Never exceed 10 knots (11 mph) when passing other boats. You should also avoid speeding through narrow channels and shallow waters where you might hit something.
6. Don't drink and boat
One of the first things you learn about safe driving is never drinking and driving. Just like a car, operating a boat under the influence is illegal. Drinking and boating can be just as if not more dangerous than drinking and driving. The waves, the sun, the wind, and other characteristics of the water can actually accelerate the effects of alcohol and cause the driver's judgment and reaction time to be impacted even quicker than in a car. By drinking and boating, you'd be putting your passengers and all other boaters at risk. 
Boating is a fun activity that the whole family can enjoy! By following just these simple boating safety steps, you can ensure that everyone on the water will be safe and will have a blast!
Are you ready for a loan now?
Apply with our online credit application and receive same-day approval with qualified credit