It's not just a boat, it's a lifestyle!
Don't put off your dreams!
We will help you set up a financing plan that gets you out on the water as soon as possible. Just apply with our secure, online application powered by First Approval Source. A representative will reach out to you shortly to help you find a loan package that fits your budget, timeframe, and goals.
If you're looking for a great boat to take out on the water to have some fun, look no further than Action Watersports Colorado. Nestled in the heart of Colorado's breathtaking landscapes, Action Watersports Colorado stands as a beacon of boating excellence. From their diverse boat selection and passionate staff to their commitment to personalized experiences and unwavering dedication to quality, Action Watersports Colorado is one of the best places to buy a boat and start your new lifestyle. Here's what sets them apart.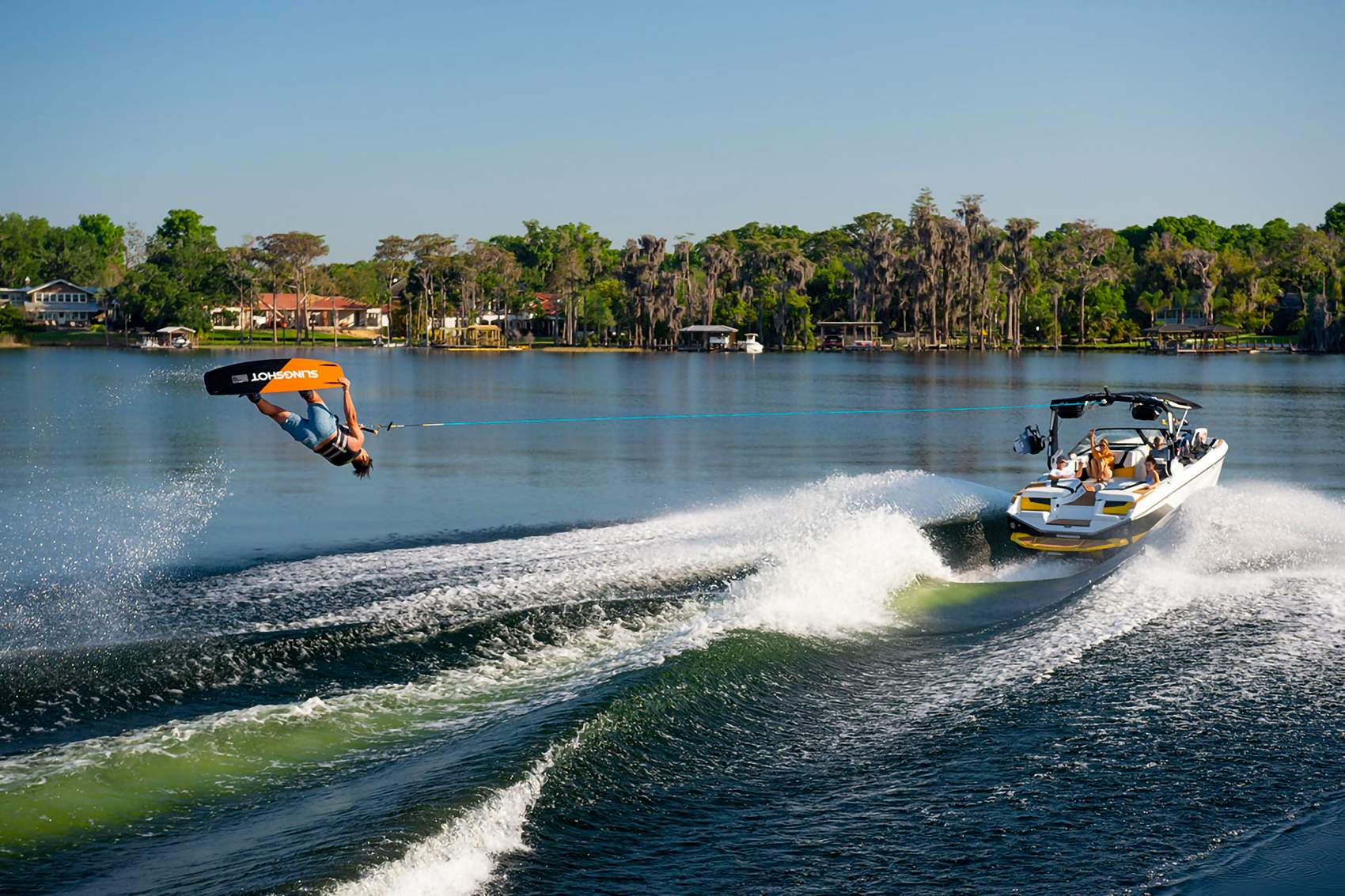 Plentiful and Diverse Boat Selection
Action Watersports Colorado understands that each boater has unique preferences and aspirations, which is why their selection spans a wide range of boat types and models. You can find top-notch brands like Nautique, Chris Craft, Bennington, Bentley, and MB Boats. Whether you crave the adrenaline rush of a high-performance speedboat, the versatility of a fishing boat, or the family-friendly comforts of a pontoon boat, Action Watersports Colorado has the perfect vessel to match your individuality and desires.
Genuine Passion and Expertise
What sets Action Watersports Colorado apart is their unwavering passion for boating. The team consists of seasoned boating enthusiasts who eat, sleep, and breathe the boating lifestyle. Their deep-rooted knowledge and genuine love for boating ensure that you receive an exciting experience and expert advice. Whether you're a seasoned boater or a first-time buyer, their passionate staff will go above and beyond to ensure your boating experience exceeds all expectations.
When it comes to your boating investment, Action Watersports Colorado refuses to compromise on quality. They partner with renowned manufacturers known for their exceptional craftsmanship and unwavering commitment to excellence. Each boat undergoes rigorous inspections, ensuring that only the finest vessels grace their showroom. With Action Watersports Colorado, you can trust that your boat is built to withstand the test of time, providing you with reliable performance and peace of mind.
Tailored Financing Solutions
Buying a boat is fun, so the finance process should be as easy as possible. To bring your dream boat within reach, Action Watersports Colorado has partnered with us over at First Approval Source to help make financing a breeze. Our loan specialists work tirelessly to secure competitive rates and terms that align with your budget, making your boating aspirations a reality.
Exemplary Service and Support
At Action Watersports Colorado, their commitment to customer satisfaction knows no bounds. From the moment you step into their showroom to long after you've set hit the water, their team provides exemplary service and support. They prioritize building lasting relationships with their customers, offering comprehensive after-sales services, including maintenance, repairs, and winterization. With their expertise at your disposal, you can enjoy a worry-free boating experience, knowing that you're supported by a dedicated team.
Personalization and Accessories
Action Watersports Colorado believes in making your boat truly yours. They offer a wide array of accessories and customization options to tailor your vessel to your specific preferences and enhance your boating experience. Whether you're looking to add state-of-the-art electronics, upgraded audio systems, water sports equipment, fishing gear, or luxurious seating options, Action Watersports Colorado has you covered. Their knowledgeable staff will guide you in selecting the perfect accessories to suit your needs, ensuring that your boat reflects your unique style and amplifies your enjoyment on the water.
Action Watersports Colorado provides everything you need for an exceptional boating experience. Visit their website at www.awsboatsco.com to explore their impressive boat inventory, learn more about their services, and connect with their knowledgeable team. Prepare to embark on a journey filled with breathtaking scenery, exhilarating adventures, and unforgettable moments as you join the Action Watersports Colorado family. The water awaits you!