My local bank declined me. now what?
Boat loans and RV loans simply aren't the forte of some lenders. There are different rules and regulations in place that are different from auto loans or mortgage loans, so they might not have all of the correct knowledge and guidelines in place. Recreational loans are a larger risk due to their "non-essential" nature. When hard times hit, the boat or RV typically takes second fiddle to your home or car. Consequently, some lenders might just play it safe and stick with auto and mortgage loans.
Not all hope is lost. You can definitely still receive a loan even after being declined by one lender. Another reason you may have been declined is the fact that some lenders have different qualifications than others. What one lender accepts could be very different than what another lender accepts. Just because you didn't meet the guidelines for the original lender you applied to, doesn't mean the next lender will automatically decline you. Oftentimes, we see a customer receive a decline notice from a lender and turn around to see an approval from another. The lender that declines is usually a little more strict regarding their approval thresholds.
Your local bank or credit union approved you a few years ago for your mortgage loan and gave you an awesome rate. So, when you decide you're going to purchase a new boat or RV, you think it's a no-brainer that they'd give you a loan for that, as well. Unfortunately, you were blind-sided when they came back to you with a decline notice. How could this be? Will I still be able to get a loan after I already got declined?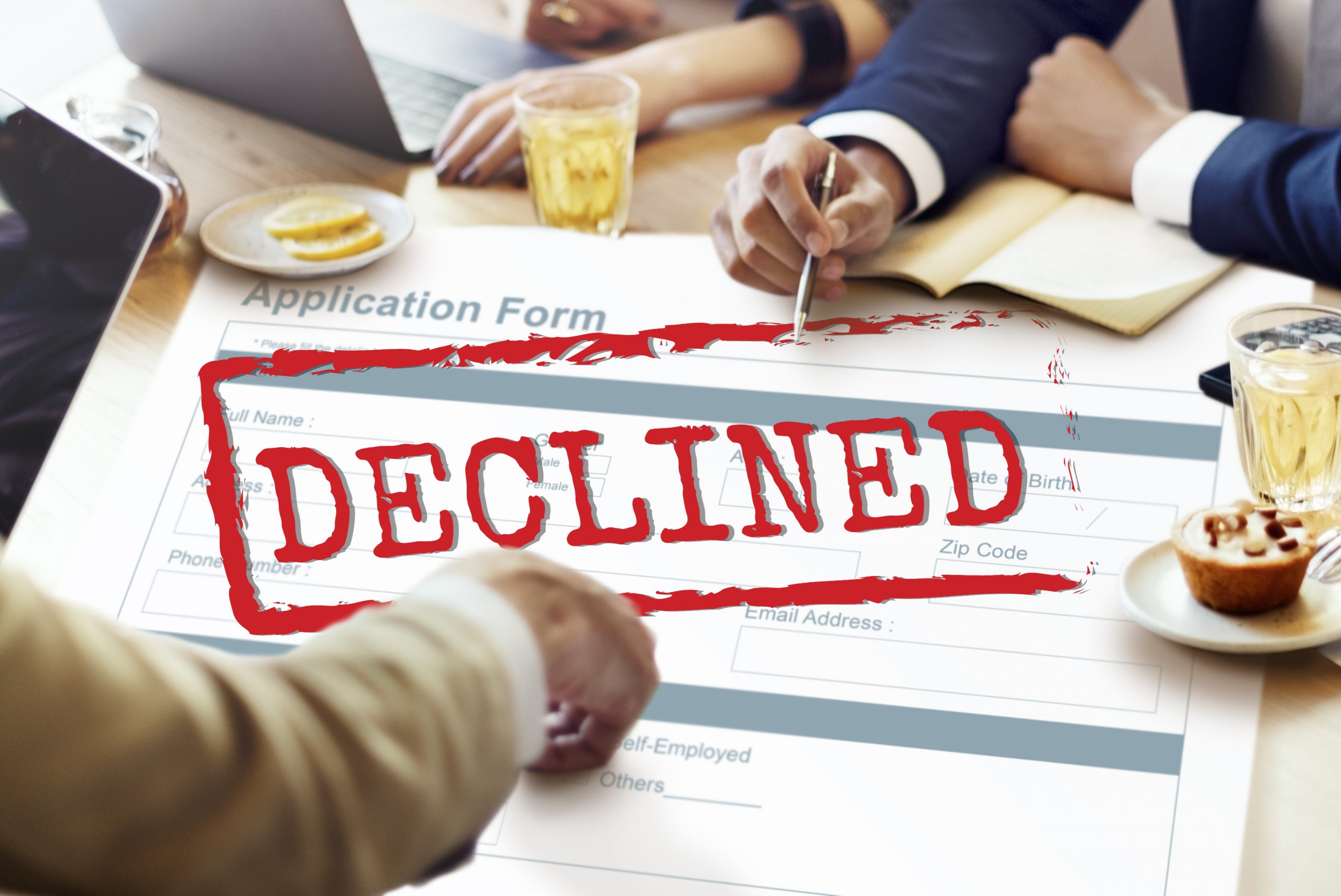 This is why it's important that you apply to multiple lenders yourself, or work with a group of experts that has access to multiple banks. Not only does this increase your chances of an approval, but it also allows you to compare your options and pick the terms that work best for you. This especially helps those who might have credit issues. There are sources out there who will work with sub-prime credit, you just have to know where to go. Working with a team of experts like the ones at First Approval Source makes it significantly easier to find the best terms because we know exactly what lenders would best fit your credit profile. There's not as much hassle or stress on your end. Having in-depth knowledge of different lending programs is essential to figuring out what the best course of action is. If you don't know which lender is most likely to approve your application, you could be stuck throwing darts at the dartboard.
To sum up, being declined by your local bank or credit union is not the end of the line for you to get financing. You can still find a loan for the new boat or RV that is calling your name. When you're ready, head on over to www.firstapprovalsource.com and fill out our secure online credit application. For more tips and tricks for your next loan, click here.