The Recreational Loan Experts
Get Your Customers Financed Fast
Know the likelihood of approval within 15 minutes. We offer same-day approvals for customers with qualified credit. 
We work with over 17 different lenders, so we can find financing for all credit profiles.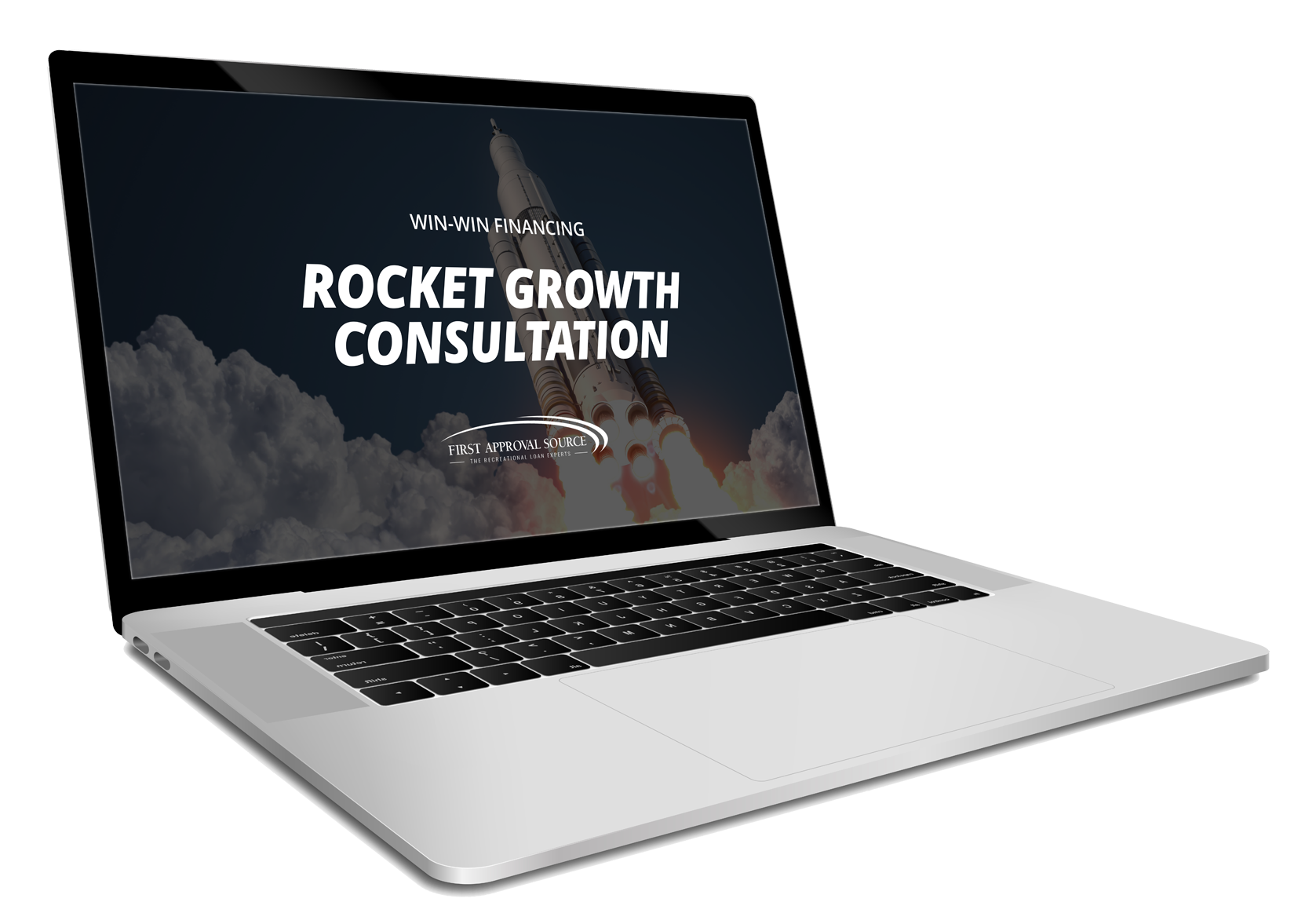 Book a free finance consultation
Why Work With First Approval Source?
We use an advanced algorithm to notify the dealer of the likelihood of approval within 15 minutes. We even offer same-day approval to customers with qualified credit.
Extension of Your Dealership
No disconnect between your dealership and financing. We deliver a personalized experience to each customer and communicate with them every step of the way. 
Protection products and extended service contracts are presented to each customer in a personalized package.
Your team gains access to elite finance education materials. Train as you go with alerts, recommendations, and tips for each deal.
Keep learning as you go with dynamic tips and recommendations.
With over 50 years of combined industry knowledge, learn how to set your finance department up for success from the very best this industry has to offer.
Learn how to handle objections, handle interest rate questions, convert cash customers to finance, and more!
Covers expansive list of topics including LTV, Calculating Reserve, Debt-to-Income, and Down Payment Requirements
Gain access and training for up-to-date data and metrics for all your deals.
Learn best practices and helpful word tracks for protection product sales to see your dealership's profit soar.
Being safe and secure is our first priority. Receive ongoing compliance training and ensure you keep your customers and your dealership safe by staying updated on industry regulations.
info@firstapprovalsource.com