There is an abundance of beautiful land and scenery to explore across the entire country. That's why RVs have always been a popular luxury purchase. The pandemic only strengthened people's desire for exploration and travel, and thus, RVs became even more popular. But as we know, they don't usually come cheap.
An RV loan is a great way to finance your next adventure. Whether you're planning on taking a road trip across country or just spending a weekend at the lake, an RV loan will give you the flexibility you need to travel wherever you'd like. Here's a quick guide on how to make sure the process is as easy as possible.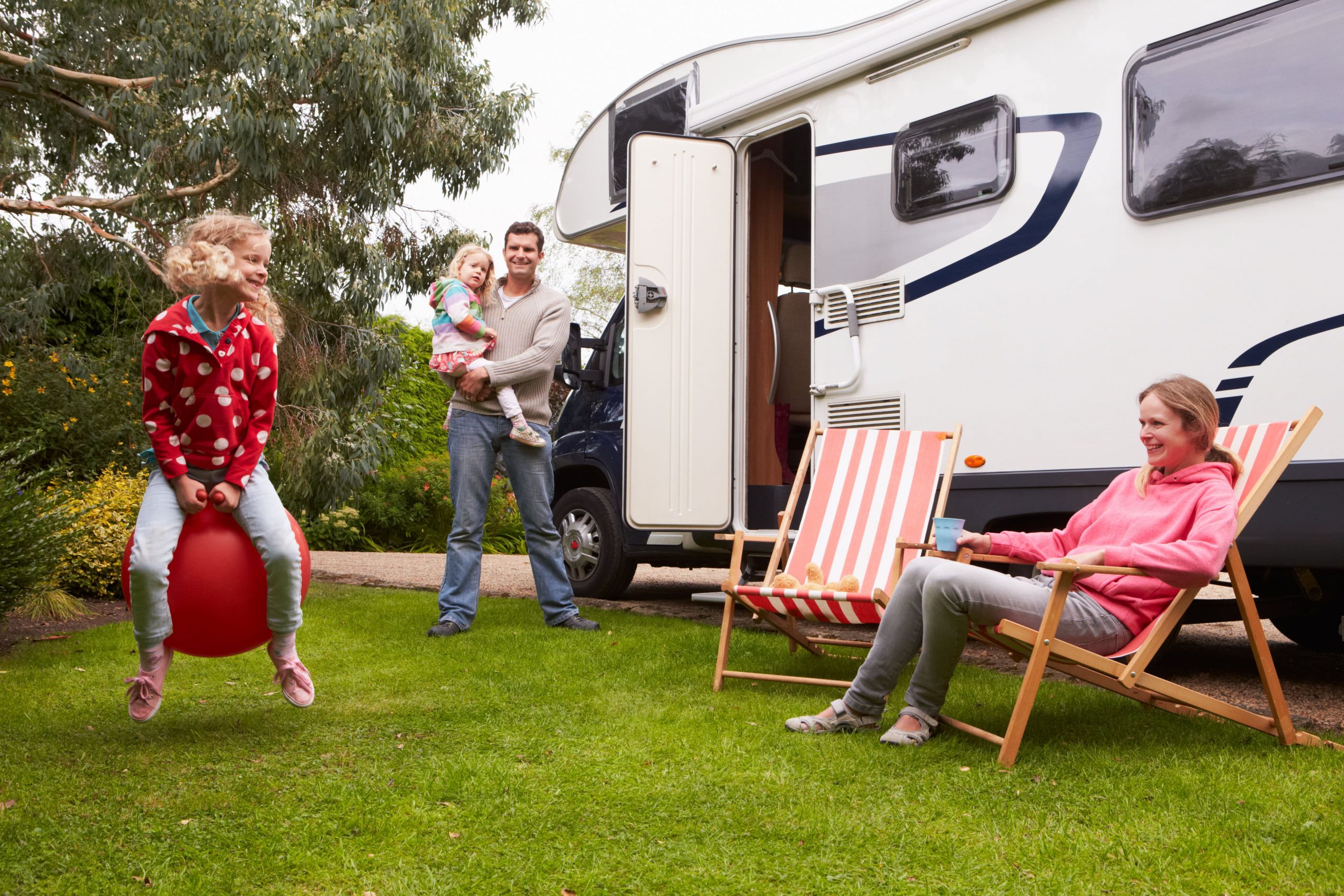 Finding the right RV
Before anything, you have to find the right RV! Some factors to consider for your search include: How many people will be using it? Where are you planning on taking it? 
Is it going to be just you and your spouse using it for camping trips? Perhaps a travel trailer or towble camper would be the best option. Or maybe you and a partner love to travel – it's part of your lifestyle! A Class B RV would likely be the best fit. They have larger living spaces than a camper, and they'll come with simple amenities like a simple kitchen. These are really fit for "van life!" 
Perhaps you have a big family that wants to take long vacations with your RV. A Class A or C might be the best option for you. Class C and Class A RVs are great for taking the whole family on a trip due to their larger size. Class A RVs will usually have more amenities and are sometimes slightly larger, so they're typically more expensive. 
Why Do I Need An RV Loan?
Perhaps you can't afford to pay hundreds of thousands of dollars on an RV right now, and that's okay. That is why financing options exist. Even if you prefer to pay with cash, choosing to finance your RV comes with many distinct advantages that a cash payment does not offer. 
For starters, down payments for boats and RVs aren't typically unreasonable – you can keep your arms and legs. Usually a down payment will be around 10% of the cost of the vessel, give or take a few percentage points. In some cases that we've seen here at First Approval Source, some customers can even put 0 down. That payment can increase or decrease depending on your circumstances and desired terms. By paying just around 10% or less of the cost for a down payment, you don't have to be concerned about using up too much of your savings in order to receive decent loan terms. 
Typical RV Loan Terms
Typically, RV loans are different than what you're probably used to with auto or mortgage loans. Because RVs are considered a luxury item, lenders classify them as higher risk. With a higher risk, you can expect a slightly higher interest rate. Rates will usually depend on your credit profile and current market trends. 
The term length can very, but usually you can expect your RV loan terms to be around 10 to 15 years. Sometimes customers can receive terms for up to 20 years. You can read a little more in depth about typical RV loan terms here. 
What's the Easiest Way to Get an RV Loan?
The best way to get an RV loan is to go through the dealership at which you are purchasing. But sometimes, the dealership you're working with doesn't have any in house options, or perhaps there are better terms that you can obtain elsewhere. 
If that's the case, there are lenders and local credit unions that you could go through. The only problem is, they might not be experts at RV loans. They could likely give you terms, but because they lack expertise in the recreational loan market, they may not know the ins and outs in order to get you the best terms.
This is where it becomes a much better option to work with a recreational loan specialist. They can get you the most competitive terms available, because they know the industry and are better suited to help you. By working with a specialist like First Approval Source, you would be able to compare terms from multiple different lenders, so you can choose what's best for you. 
If you're like thousands of other Americans and you're ready to buy an RV, don't be worried about finding an RV loan. Follow these simple tips and the process will be super easy! And then all that's left to do is do some exploring! If you want to see more tips for your RV loan, check out our blog! When you're ready, go ahead and apply for a loan using our secure, online credit application!
Are you ready for a loan now?
Apply with our online credit application and receive same-day approval with qualified credit