Boating Lifestyle in California
Living along California's picturesque waterfront is a lifestyle many seek and desire. California's coastline gives you the perfect opportunity to experience one of the best boating destinations in the United States. From fishing to wakeboarding the number of amazing ways to enjoy boating in California is growing daily. Explore the sites and sounds of California's boating culture, and learn the best way to buy a boat and join the fun yourself!
When you think of California, you probably think of beautiful beaches, warm weather, and plenty of surfing. This image is 100% true! If you want to take in spectacular beach views, head over to one of the many beaches along the Pacific Coast like Venice Beach, Santa Monica State Beach, or Bean Hollow State Beach, to name a few. With miles of sparkling coastline and plenty of sunny sandy coves, you'll never want to leave!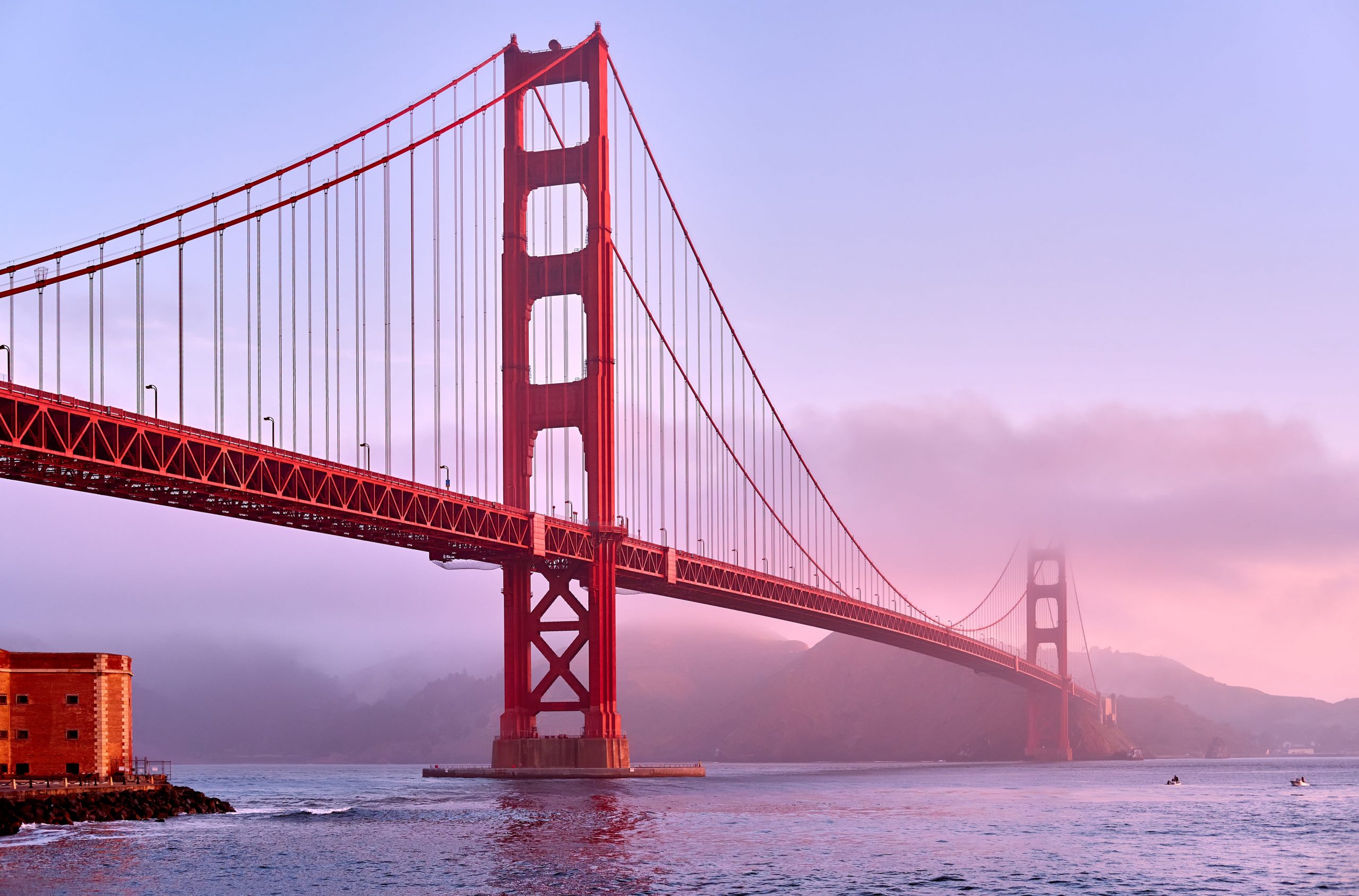 Visit the Sights and Scenery of California's Lakes, Rivers, and Bays
California's rivers provide a scenic backdrop and a spot to embark on a journey of discovery and adventure. From the Colorado River, stretching about 1300 miles, to the imposing Kings River, meandering through the splendid mountain views, you will find plenty of opportunities for fun and excitement. Other major rivers in California are the Pit River, Eel Russian River, Kern River, Owens River, Salinas River, Klamath River, and the Joaquin River.
And who doesn't love the iconic Lake Tahoe in the Sierra Nevada Mountaings, legendary for its sparkling blue waters, majestic mountains, and unspoiled beauty? But remember to check out lesser-known gems like Salton Sea, Goose Lake, Clair Engle Lake, Shasta Lake, and Clear Lake. But the list could go on, so it would be better to discover them out there!
California's stunning landscape continues in the bays, with the spectacular waterways of San Francisco Bay, the Coachella Canal, Friant-Kern Canal, Santa Barbara Channel, and Huntington Beach. These bays are home to incredible wildlife, extensive marine habitats, and diverse bird species, and they create the perfect playground for an outdoor enthusiast.
Applying takes just a few minutes, and you'll be contacted soon after submission. 
California is fortunate to have mostly warm weather year round, so you can almost always enjoy a bright sunny day. There are also an abundance of historic landmarks and beautiful parks for you to visit in addition to all of your boating adventures! Enjoy the fresh breeze, picturesque views, and quality time with friends or family.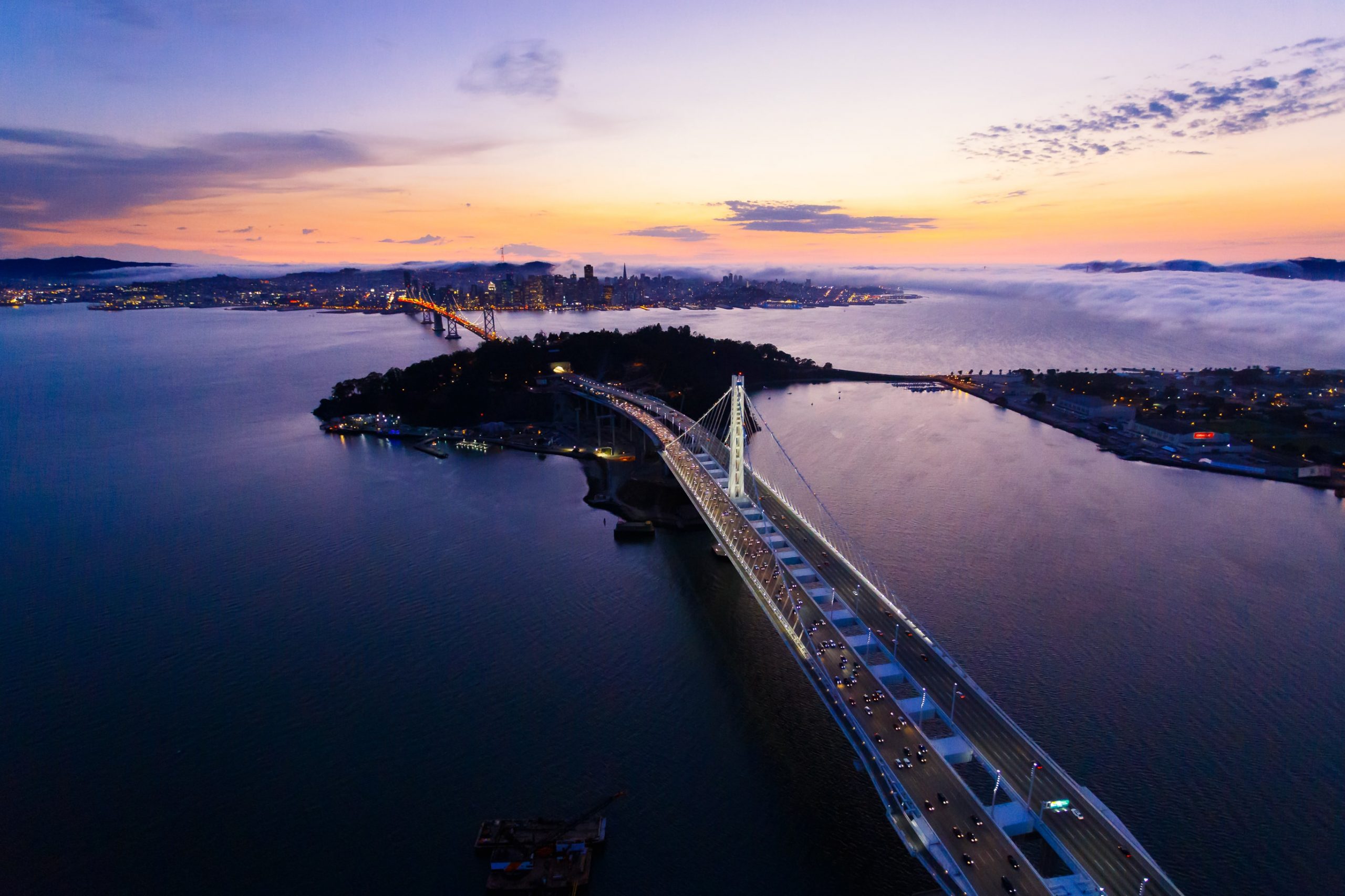 Take a boat ride through the historic Old Sacramento Waterfront and explore the region's rich history. Stop at the sprawling FAC Water Tower, which offers excellent waterfront views. From there, you can head to the Rosie the Riveter National Historical Park and explore the many exhibits on WWII or visit Price Historical Park and wander through the botanical garden. Take a day trip to the charming Libby's Water Tower. While there, visit the John Muir National Historic Site and learn about the conservationist's immense contributions to preserving California's natural landscape.
You can also explore landmarks like Joshua Tree National Park and Knott's Berry Farm. For a unique family activity, try Whitewater Preserve, which is excellent for tubing, canoeing, and rafting. Slick Rock Recreation Area and Santa Monica Pier are also popular spots for jet skiing. If that's not enough, check out Heisler Park, Great Wolf Lodge Water Park, Balboa Fun Zone, and LEGOLAND California for an extended water-based experience.
Heading out for a day of fishing in California is an adventure! With so many vibrant and memorable fishing spots, it's no wonder why so many anglers flock to the state's plentiful waters. From Chinook salmon to yellowtail amberjack, there are so many incredible species of fish to catch. But, with so much of California's coastline to explore and experience, it can take a lot of work to narrow down the best spots to cast your line and fill your bucket.
Whether you're looking to dip a line off a pier, sail out the open ocean, or cast from shore, here are just a few stunning fishing spots in California:
San Francisco Bay
The San Francisco Bay is best known for its stellar fishing opportunities for rockfish, striped bass, halibut, and striped perch. With the backdrop of the iconic Golden Gate Bridge, this spot offers a truly unforgettable experience.
Newport Beach
If you want to get out on the Pacific Ocean, look no further than Newport Beach. This spacious beach is one of the most popular spots for saltwater anglers, and it often produces reasonable catch rates for yellowtail, rockfish, and halibut. Plus, the scenery here is stunning!
Shelter Cove
This rugged area along Northern California's Lost Coast is one of the best spots for bottom fishing. Casts in these waters often yield impressive lingcod, California sheephead, and white sturgeon catches.
Lake Tahoe
Lake Tahoe's crystal-clear waters span California and Nevada, making it a great spot if you're looking to spend the day fishing on the California side. You'll find the majestic rainbow trout, brown trout, and other species here.
If you plan to set out for a fishing adventure in California, be sure also to review all local regulations and safety information. With proper preparation, fishing in California is an experience you will never forget.
Where to Eat in California
California offers some of the most unique and diverse cuisine in the country. People from several different cultures have brought theiur delicious food to the area and given it their own twist. There are so many places you can find great food and even better views. 
Water Grill Restaurant, located just outside San Francisco, is the perfect spot for guests to enjoy fresh seafood, grilled specialties, and steaks on the water. With spectacular views of the Golden Gate Bridge, Water Grill is the perfect destination for boating, fishing, or simply admiring all of California's beauty.
The Waterfront Restaurant, located in San Diego, is a premier restaurant for a night out on the waterfront, enjoying an exquisite meal accompanied by the city's lively nightlife. 
Waterbar Restaurant, also located in San Francisco, has a stunning waterfront location featuring breathtaking bay views and dishes that emphasize the bounty of the Northern California coast. With an award-winning Oyster Bar and a wine list that offers up to 500 labels worldwide, Waterbar is an unforgettable experience and a must-visit for those seeking a special night out.
Beachside Restaurant & Bar, located in Marina Del Ray, is the perfect stop for those looking to buy a boat in California. This restaurant offers a fantastic selection of locally caught seafood, and other specialty dishes, with views of the unrivaled waves and sunsets in the area.
These are just a few of many amazing options. With stunning waterfront views and locally caught seafood, there is a restaurant out there to provide something special for any occasion.
Are you ready for a Boat loan now?
Apply now and receive competive rates and terms fit for your budget.
Where to Buy a Boat in California
Ocean exploration with majestic wildlife – what better way than with a boat? You can go fishing on the California coastline, take a leisurely ride in the sun, or even enjoy some high octane watersports.
There are several options when it comes to buying a boat in California. Firstly, you might look into getting a boat loan. Financing a boat in California is easy, too – some companies even specialize in boat loans in California specifically for local customers.
Buying from your local boat dealership: There is no shortage of great boat dealerships in California.  Whether you're looking to purchase, trade in or finance a boat, a variety of local boat dealers in California can get you on the water in no time. These dealerships will have a large selection of boats and a wide variety of boat brands.
Buying from a private seller: Perhaps you know someone personally who is selling their boat, or maybe you went on an online marketplace and found a great boat to buy. Either way, you can likely easily find a boat to buy in California from one of your neighbors.
Buying a boat at a boat show: Boat shows are a great option to buy your boat from, especially if you aren't sure what kind of boat you want to buy! Boat shows in California bring in many local dealerships that will have their boats on display for you to compare and eventually buy.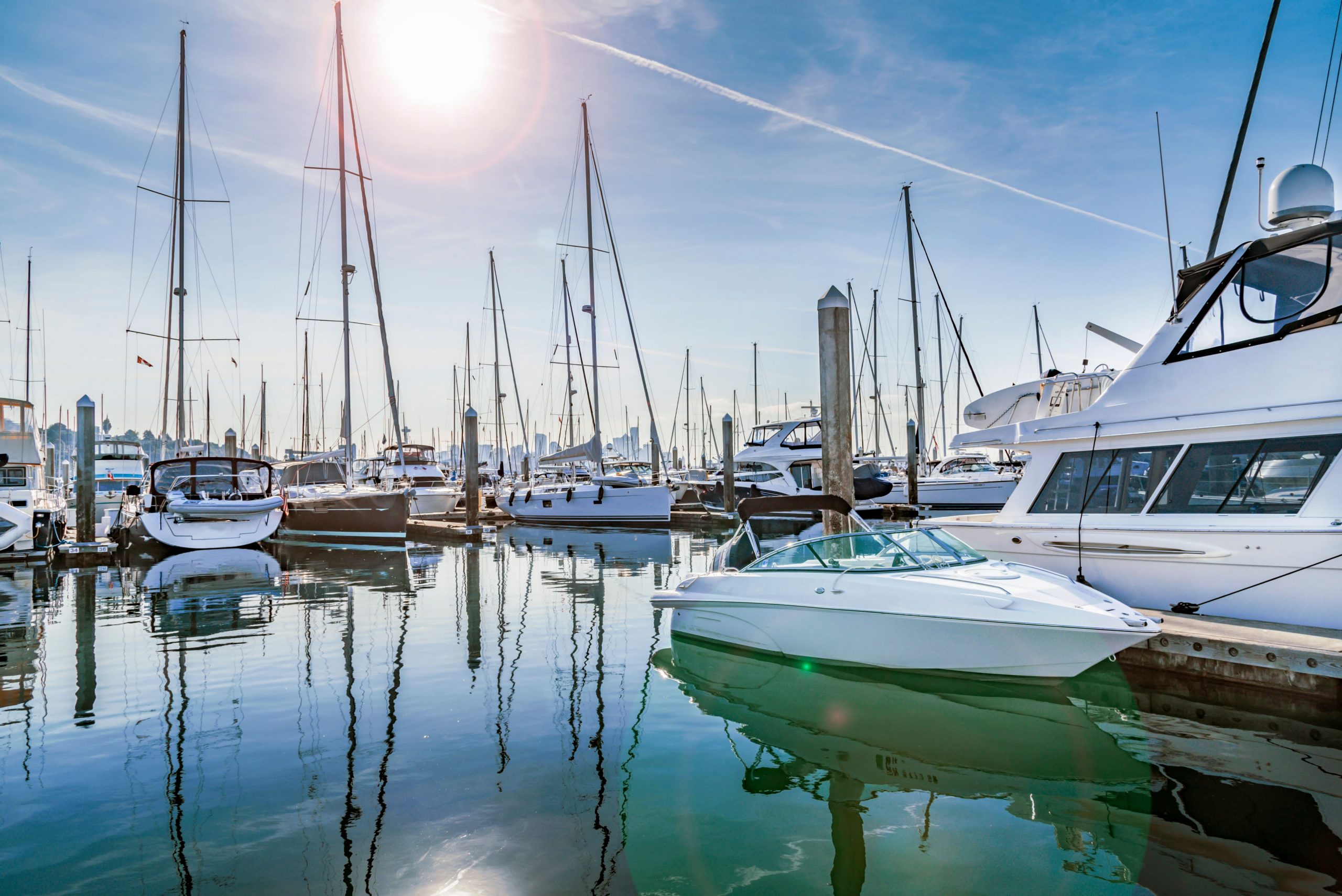 The next time you're in the market to buy a boat or want to check out the latest boat technology, you can find it at one of California's many boat shows. From Sacramento to Long Beach, the sunny state is home to some of the most fabulous boat shows in the country. The Sacramento Boat Show and the Newport Beach International Boat Show are just a couple of the boat shows that take place in California.
Most dealerships will have awesome deals, and you can even find financing and decide to purchase a boat at the show! If you're new to boat shows, check out our Boat Show Guide so you can have all the tips and tricks you need to have a great experience the next time you attend a boat show in California. 
Make the most of your time in the Golden State and visit one or all of these fantastic boat shows. You'll be sure to find a boat loan in California, great deals on boats, and plenty of fun activities and fishing opportunities. See you on the docks!
Boating in California is simply part of the lifestyle of the state. Navigating your new aquatic adventure in California just got a lot easier now with easily accessible boat loans. 
You might want to consider applying for a boat loan in California. Many online companies, banks, and credit unions offer long-term and short-term boat loans in California. If you have a good credit score, you may be eligible for a low-interest-rate loan—but you'll also want to find a loan that is best suited to your current situation. To find the best loan option, seek advice from experienced lenders and compare costs.
Buying a boat requires determining your budget and securing financing. Luckily, there are a few easy ways to do this. 
Using an online boat loan calculator, you can find your desired terms by plugging in the purchase price, down payment, and target interest rate, giving you an idea of the terms that will fit your budget. 
You can submit a credit application when you've found your ideal boat. You can opt to finance through a dealership or try using a local bank or credit union to see if you can get a better deal. Whichever route you choose, you'll be ready to hit the open water in California.
To have the best financing experience, it is best to choose an experienced lending service with expertise in boat loans in California. Working with a financial service provider like First Approval Source is your best bet for getting the most competitive rates and terms. 
Storage Solutions for Boaters in California: Finding the Right Space for Your Boat!
One of the first things to consider when purchasing a boat is to know where you want to store your vessel. Thankfully, numerous boat storage facilities in California can help you keep your boat in top condition while you are not using it, so you can rest assured knowing it is well-maintained.
Marinas:  A marina provides a safe and convenient place to store your boat in the water. Luckily, California has plenty of them! Many marinas offer amenities such as fueling stations, electrical and water hookups, and repair services. Most of the time, you'll also have convenient locations for picking up quick snacks or extra safety equipment for your trip out. 
Dry Storage Facilities: A dry storage facility is a good option if you prefer to store your boat out of the water. This way, you can benefit by keeping your boat safe from weather elements. These facilities often offer secure storage, launch and retrieval services, and maintenance services. 
Private Docks: If you happen to own waterfront property and plan on using your boat frequently, storing your boat at your own private dock would be your best option. This way, your boat is always within reach for you, and you can take it out at your leisure. 
Boatyards: A boatyard is a good option if you need to store your boat for an extended period of time. These facilities often offer maintenance and repair services, as well as storage options.
Self-Storage Facilities: A self-storage facility is an affordable option for storing smaller boats and personal watercraft. These facilities may have outdoor or indoor storage options, and they have additional amenities such as security and access controls.
From economical and luxurious options to heated and climate-controlled facilities, California offers plenty of great places to store and maintain your vessel. When choosing a storage option, consider factors such as cost, location, security, and accessibility to find the best fit for your needs.
The Golden State offers endless opportunities to experience the best of the boating lifestyle. Fish in California's stunning waterways, take a leisurely boat ride or explore the incredible wildlife of the coastline.
Don't let the thought of not having the proper financing hinder your ability to explore California – your perfect boat loan awaits. Get easy boat loans in California from us, and let your outdoor adventure begin today! With First Approval Source, you can use our flexible loan options to ensure you get the boat of your dreams. Get started now and find the loan that fits your needs. Let's hit the open seas in your new boat!
Are you ready for a loan now?
Apply with our online credit application and receive same-day approval with qualified credit