Boating Lifestyle in Florida
Residents in Florida are fortunate in that they are able to enjoy the water all year long! With 825 miles of coastline and dozens of large bodies of water, there is no shortage of ways to have fun! So whether you are visiting one of the many warm beaches, touring the inland, or even if you call Florida home, you can find great places to eat, amazing attractions, and all the water you can hope to explore on a boat!
Florida's Plentiful Bodies of Water
No doubt that you're familiar with a lot of the coastal beaches in Florida that border the Gulf of Mexico and the Atlantic Ocean. You have well known names like Miami Beach, Fort Lauderdale, Daytona, and Jacksonville on the Atlantic side. On the Gulf Coast, you have Panama City Beach, Destin, Pensacola, and all the beaches and towns down 30A. Fun fact, the hit movie, "The Truman Show" was filmed in the town of Seaside right on 30A. You can still visit spots where the movie was filmed.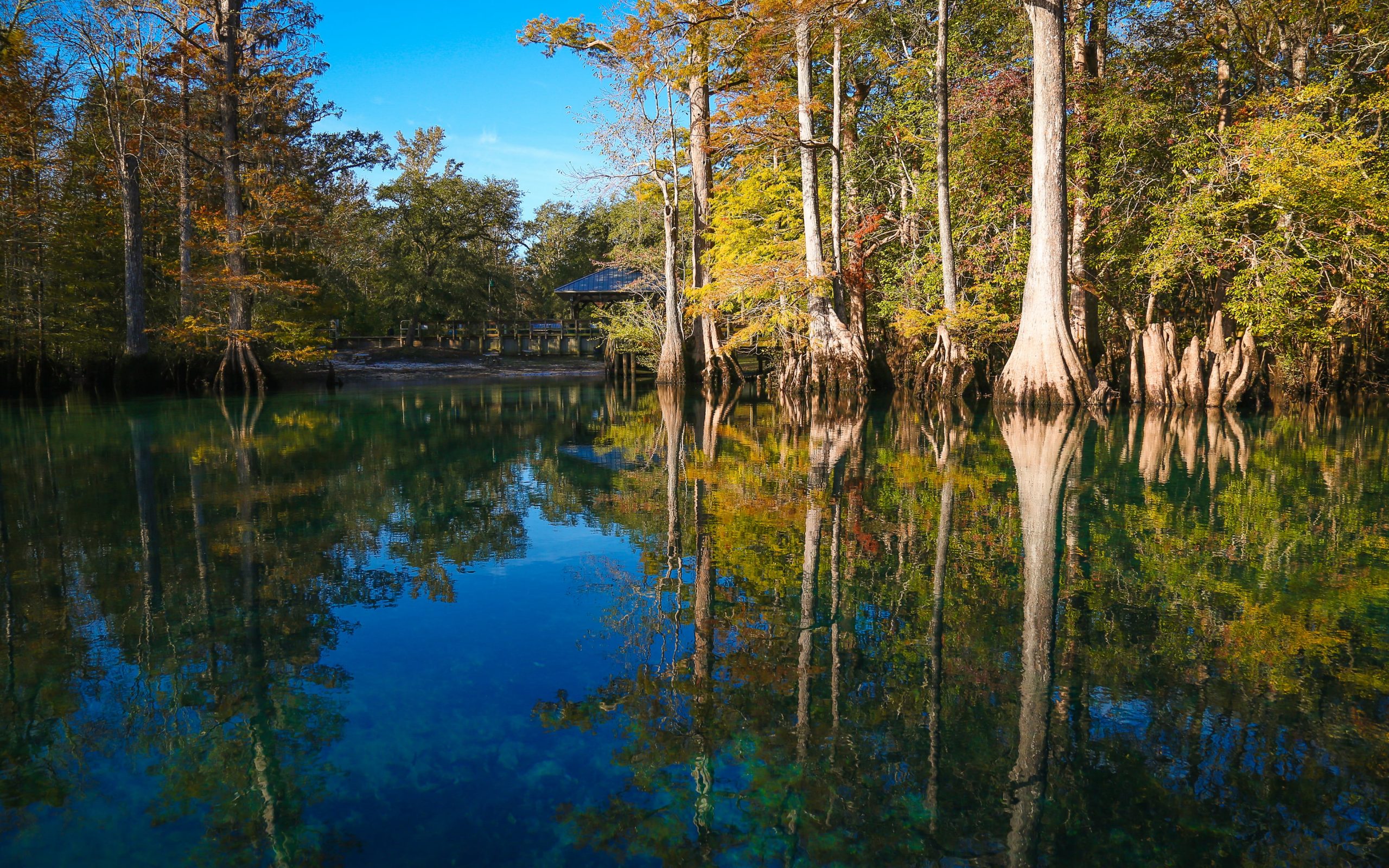 Perhaps you're more interested in a less touristy spot to enjoy the water. Maybe you want a spot where you can take your boat out and forget about everything except having a great time. Luckily, Florida is full of beautiful lakes and rivers on which you can enjoy the pleasures of fishing, watersports, and fun times with family and friends. 
It is a tall task to list every lake or river that you can enjoy in Florida, but some of the best include Blue Cypress Lake and Lake Okeechobee to the south. Lake Okeechobee, or Big O as some call it, in particular is the largest lake in Florida and is considered one of the best bass fishing spots in the entire state. 
Up to the north you have Lake Talquin, and you can move east and fine the largest river in Florida, St. John's River. St. John's River flows for 310 miles and feeds into several different lakes. There are plenty of marinas, awesome fishing spots, and amazing restaurants near the water. Fun fact: the St. John's River actually flows north. It flows nice and slowly, making it one of the more relaxing "lazy rivers" you can find. 
Finally in central Florida, there are several clusters of amazing lakes that you can visit. You have Lake Apopka near Orlando and Lake Kissimee, east of Lakeland. The Kissimmee chain of lakes contains beautiful clear water and lively hiking trails to explore nearby. You can really get a clear taste of the atmosphere and vibrant ecosystems that Florida lakes have to offer. 
As always, with most bodies of water in Florida, watch out for alligators!
Applying takes just a few minutes, and you'll be contacted soon after submission. 
Sights and Sounds of Florida
Sure, everyone loves to take their boats out or just enjoy the water any way they can. But, Florida offers even more ways to have fun without even having to get in the water. 
There are several museums and monuments that you can discover and tour such as the Ponce de Leon Inlet Lighthouse & Museum on the Atlantic Coast, south of Daytona in Ponce Inlet and the Castillo de San Marcos National Monument in St. Augustine.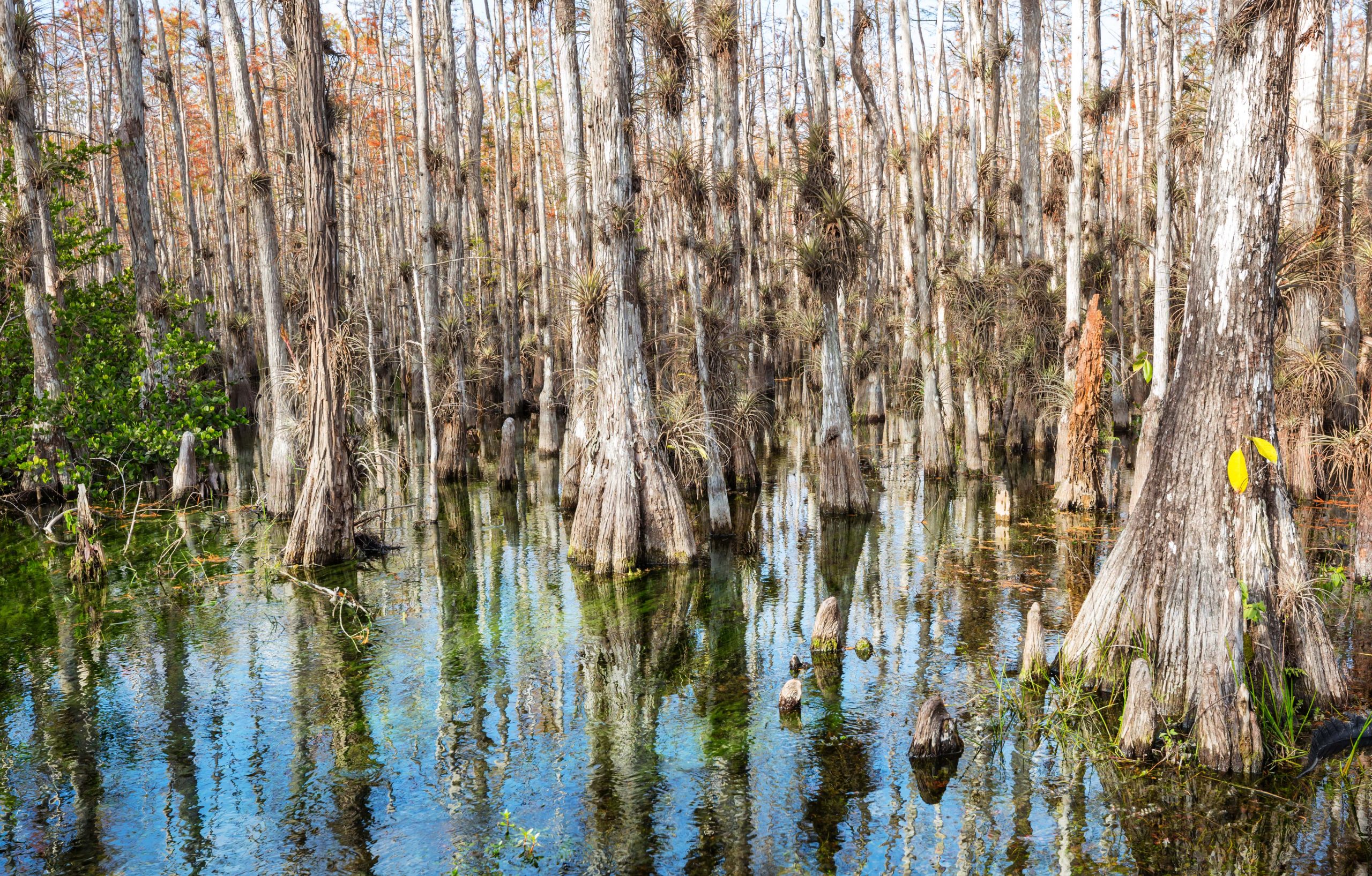 And how can one talk about Florida and not mention all of the breathtaking national parks across the entire state? Of course, there's the Everglades, spanning 1.5 million acres and containing a robust variety of wildlife. It's perhaps one of the top destinations in Florida that you can tour and explore the vast ecosystem. You can also find your way up north in the Apalachicola National Forest, where you can find numerous hiking and biking trails as well as several places to take a quick swim. Read more about the best state parks in Florida. 
Depending on what time of year it is, there are also annual events that are always fun to take part in. For instance, there is the annual Florida Water Festival held in St. Petersburg. At the Florida Water Festival, which is free to attend, everyone has the opportunity to learn about the water cycle while listening to live music and even more fun activities. 
During holiday season in south Florida, there is the Winterfest Boat Parade. The parade kicks off the holidays in grand fashion, showcasing extravagantly decorated boats floating along the New River and Intracoastal Waterway. You can even vote on the winners for several contests!
What Types of Fish Can I Catch?
With all the fishable water that Florida has to offer, there are an abundance of different species that are just waiting to be caught by expert anglers. Fishing in Florida is a "can't miss" opportunity. 
If you love bass fishing, Florida is definitely a destination for you. The bass in Florida are big and plentiful, attracting anglers from all over the country. There is, of course, more big game to catch than just bass. Throughout Florida's vast waters you can find some feisty Tarpon. Although they aren't exactly much for eating, Tarpon are always nice to be able to can add to your collection. In the warmer salt waters, you can also find some acrobatic sailfish, which happens to be the official state saltwater fish. Those are just a couple of the best fish to catch in Florida, along with redfish, kingfish, and groupers!
Any time you're attempting to get a good lay of the land, you just have to look out for where the great eating places are. It's no secret that you can find delectable seafood throughout the state of Florida. But what some people don't know, or at least don't talk about, is the wide variety of dishes that you can find wherever you may go. All along just about every body of water you can find delicious restaurants with creative decor and awe inspiring waterfront views. 
If you're feeling a bit fancy, there are fine dining options such as Vue on 30a in Santa Rosa Beach. Or, if you just want some great quality seafood, there are options like the famous Cap's on the Water in St. Augustine or Alabama Jack's in Key Largo. No matter where you decide to try, you can expect top shelf food and a warm, inviting atmosphere. 
Are you ready for a Boat loan now?
Apply now and receive competive rates and terms fit for your budget.
Where to Buy a Boat in Florida
As you gaze out across the shimmering waters of Florida, a captivating sight unfolds before you. Countless individuals revel in the sheer bliss of boating, their boats and personal watercrafts dotting the horizon. It's a scene that ignites a desire within you—a longing to embrace the freedom of owning your own boat. Thankfully, Florida offers a plethora of exceptional options when it comes to purchasing a boat. Let's explore some of the best avenues available:
Unleashing Possibilities at Local Boat Dealerships: With over 500 boat dealerships scattered throughout Florida, the perfect boat awaits you, no matter where you reside. These dealerships boast an impressive selection of boats, representing a wide variety of renowned brands. The experienced salespeople on hand are eager to assist, ensuring that your purchase aligns seamlessly with your aspirations. They will guide you through the process, answering any questions that may arise, and ensuring that you derive the utmost satisfaction from your investment.
Connecting with Fellow Floridians: The beauty of Florida lies not only in its natural wonders but also in the vibrant community of boat owners who call this state home. As you embark on your quest for a boat, consider exploring the option of purchasing from a private seller. Perhaps a friend or acquaintance is parting ways with their beloved vessel, or maybe an online marketplace has unveiled a hidden gem. Rest assured, the fellow Floridians around you offer a plethora of opportunities to find the perfect boat.
Embracing the Extravaganza of Boat Shows: For those seeking inspiration or still pondering the ideal boat, boat shows in Florida provide an unparalleled experience. Immerse yourself in the lively atmosphere as these shows attract a myriad of dealerships, showcasing an extensive range of boats for your perusal. Whether you desire a sleek powerboat, a luxurious yacht, or an agile personal watercraft, the displays offer a chance to compare and eventually make an informed purchase.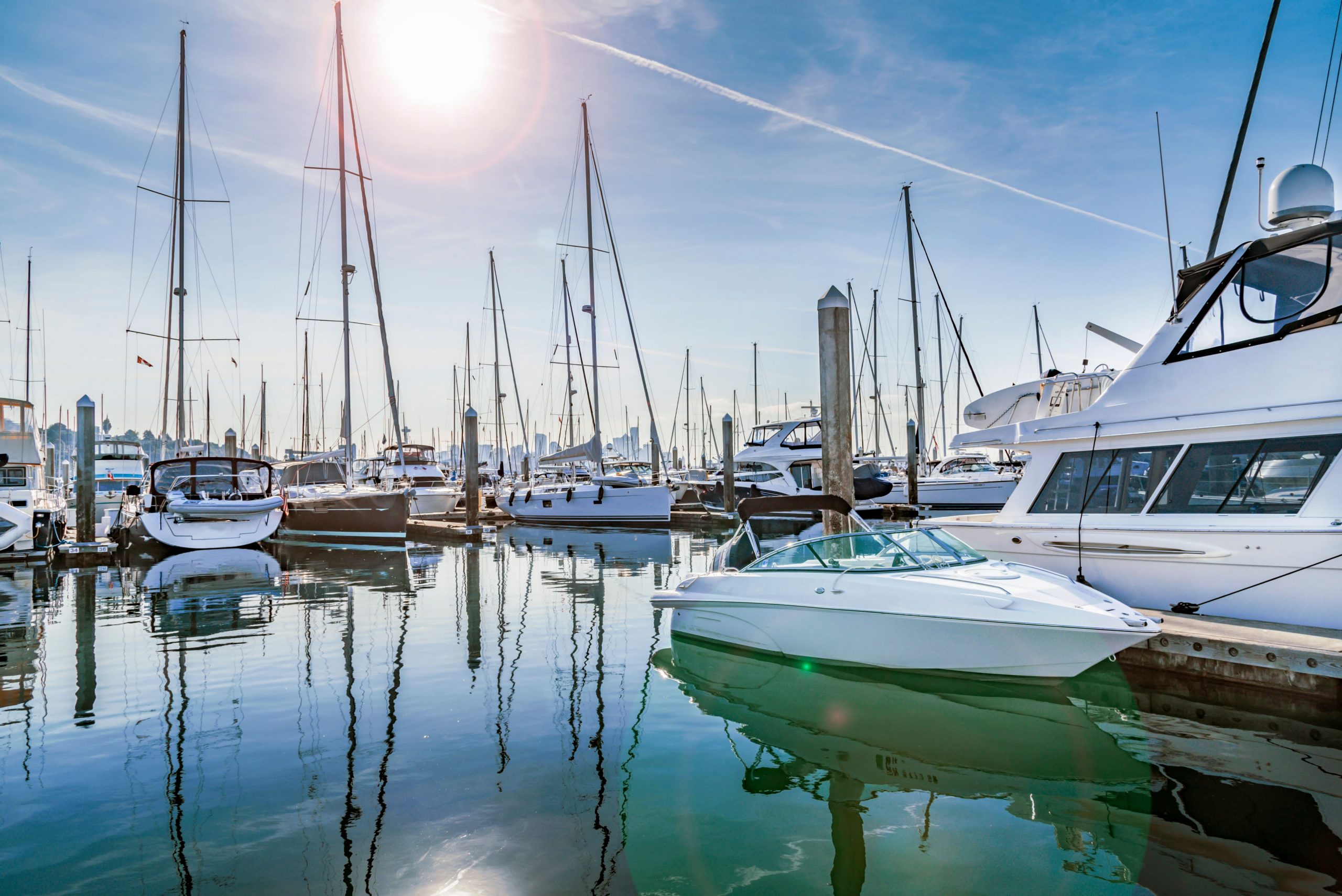 If you live in Florida or in bordering states, be on the lookout for any boat shows that take place near you! Every year, Florida is the top state for boat registrations, so it makes sense that so many boat shows are held in the state!
You have so many boat shows in Florida to choose from every year, such as the Miami International Boat Show, the Fort Myers Boat Show, the Fort Lauderdale International Boat Show, the Naples Boat Show, and the St. Petersburg Boat Show.
Boat shows are a great opportunity to learn more about boating and to see new boats from most of your local dealerships. You have the chance to see boats from different manufacturers (some of which may debut a new line at a particular show). You'll also see many different styles of boats from pontoons, fishing boats, and even ski boats. This allows you to find out your needs and compare each type of boat to find the one that is the best fit for you.
Most dealerships will have awesome deals, and you can even find financing and decide to purchase a boat at the show! If you're new to boat shows, check out our Boat Show Guide so you can have all the tips and tricks you need to have a great experience the next time you attend a boat show in Florida. 
Acquiring a Boat Loan in Florida
Purchasing a boat to fully embrace the wonders Florida has to offer is an exhilarating decision. As you embark on this new chapter and seek the means to turn your dream into a reality, exploring boat loan options becomes paramount. Fortunately, securing a boat loan in Florida is a seamless process, serving as a significant stride toward embracing a new and exciting lifestyle.
To gain clarity on your financial parameters and desired loan terms, consider utilizing the power of an online boat loan calculator. By inputting the purchase price, desired down payment, and target interest rate, you can unveil valuable insights into the monthly payment that aligns with your budget. This empowers you to embark on your boat-buying journey with confidence, armed with a clear understanding of the terms that will perfectly suit your financial goals.
Once armed with a well-defined budget and a meticulously chosen vessel, it's time to take the next step by submitting a credit application. While some dealerships offer financing options on-site, it's important to note that local banks or credit unions may not possess specialized expertise in boat loans, potentially resulting in less favorable terms. Consequently, the optimal choice for most customers lies in partnering with a company that specializes in boat loans. These experts possess comprehensive knowledge of the industry, enabling them to secure competitive rates and terms that others might overlook.
Where You Can Store Your Boat
If you already have a boat or plan on owning one soon, you need to think about where are are going to store it. Luckily, Florida has many great places to store your boat, depending on your specific needs and location. Some popular options include:
Marinas: The state of Florida contains some of the best marinas in the country. A marina provides a safe and convenient place to store your boat in the water. Many marinas offer amenities such as fueling stations, electrical and water hookups, and repair services. Most of the time, you'll also have convenient locations for picking up quick snacks or extra safety equipment for your trip out. 
Dry Storage Facilities: A dry storage facility is a good option if you prefer to store your boat out of the water. This way, you can benefit by keeping your boat safe from weather elements. These facilities often offer secure storage, launch and retrieval services, and maintenance services. 
Private Docks: If you happen to own waterfront property and plan on using your boat frequently, storing your boat at your own private dock would be your best option. This way, your boat is always within reach for you, and you can take it out at your leisure. 
Boatyards: A boatyard is a good option if you need to store your boat for an extended period of time. These facilities often offer maintenance and repair services, as well as storage options.
Self-Storage Facilities: A self-storage facility is an affordable option for storing smaller boats and personal watercraft. These facilities may have outdoor or indoor storage options, and they have additional amenities such as security and access controls.
When choosing a storage option, consider factors such as cost, location, security, and accessibility to find the best fit for your needs.
Florida is one of the more unique and vibrant states that we have this country. With so much water, both on the coast and inland, you can never run out of ways to have fun fishing, swimming, or boating. If you're in the market for a new boat and you need a boat loan, feel free to contact us or apply, using our free online credit application. First Approval Source can find loans for customers with different credit profiles. Finding boat financing doesn't have to be difficult, let the experts take care of it.
Are you ready for a loan now?
Apply with our online credit application and receive same-day approval with qualified credit