Boating Lifestyle in South Carolina
The boating lifestyle in South Carolina is booming! The state is full of opportunities to take your boat out for an adventure! We'll show you the best ways to enjoy the open waters of the 8th state of the United States. From boat loans in South Carolina to boat shows and fishing adventures to waterfront recreation, the Palmetto State has something to draw every boater. Whether you're an experienced seafarer or just getting started, it's time to make your boating aspirations a reality! So, grab your life jackets, cast off the lines, and join us as we explore the fantastic boating lifestyle of South Carolina!
South Carolina is a state teeming with life and beauty, and the various bodies of water on and within its borders are no exception. The state offers numerous water activities, from beaches to rivers to lakes. The most prominent bodies of water in South Carolina include the Atlantic Coast with beaches such as the ever popular Myrtle Beach. Fortunately, as you move inland, there are even more opportunities to enjoy the water.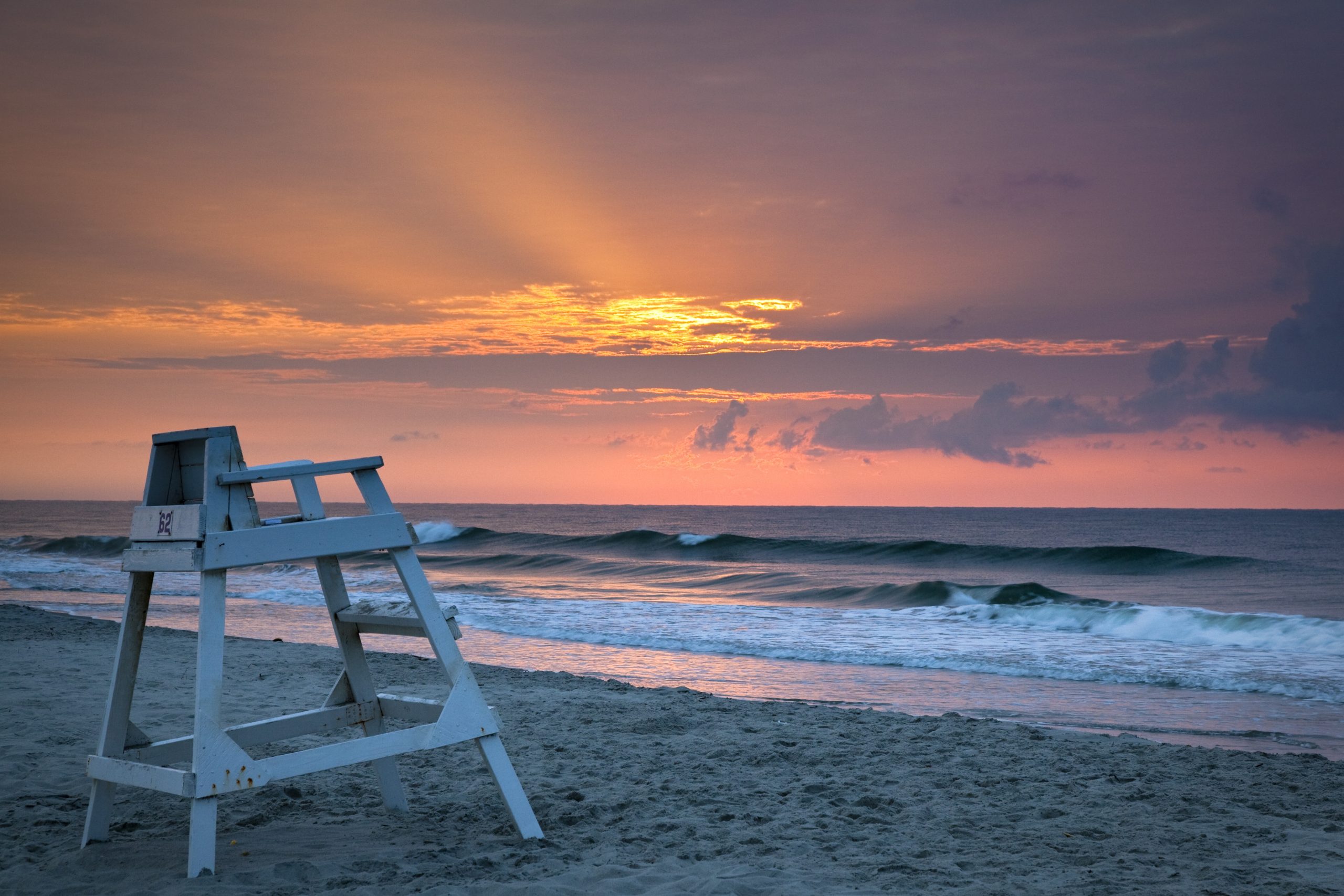 Visit the Sights and Scenery of South Carolina's Lakes and Rivers
South Carolina has some of the most beautiful and vibrant lakes and rivers in the United States. Lake Moultrie, J Strom Thurmond Lake, Hartwell Lake, Lake Marion, Catawba River, Lake Murray,. Each stands out for its unique features.
Those who love the water can also enjoy the other bodies of water for boating in South Carolina. The the Pee Dee River, Santee River, Broad River, Savannah River, Saluda River, Edisto River, and Broad River are all famous for boating, fishing, canoeing, and more. 
Hartwell Lake offers some of the most spectacular scenery in the state, while the Savannah and Saluda Rivers provide excellent fishing opportunities. Lake Moultrie, Lake Marion, Catawba River, and Lake Murray are home to a wide variety of species of fish, birds, and other wildlife, thus drawing people from all over the country to enjoy what they have to offer.
Whether you're looking for a kayaking spot or want to see wildlife, South Carolina's bodies have plentiful waterways to satisfy your wish for boating in South Carolina.
Applying takes just a few minutes, and you'll be contacted soon after submission.
South Carolina is a water lover's utopia, with plenty of boating, fishing, and beach adventures. Whether you want to go fishing off the coast, cruise the intercoastal waterways, or dip in the ocean, the Palmetto State has it all.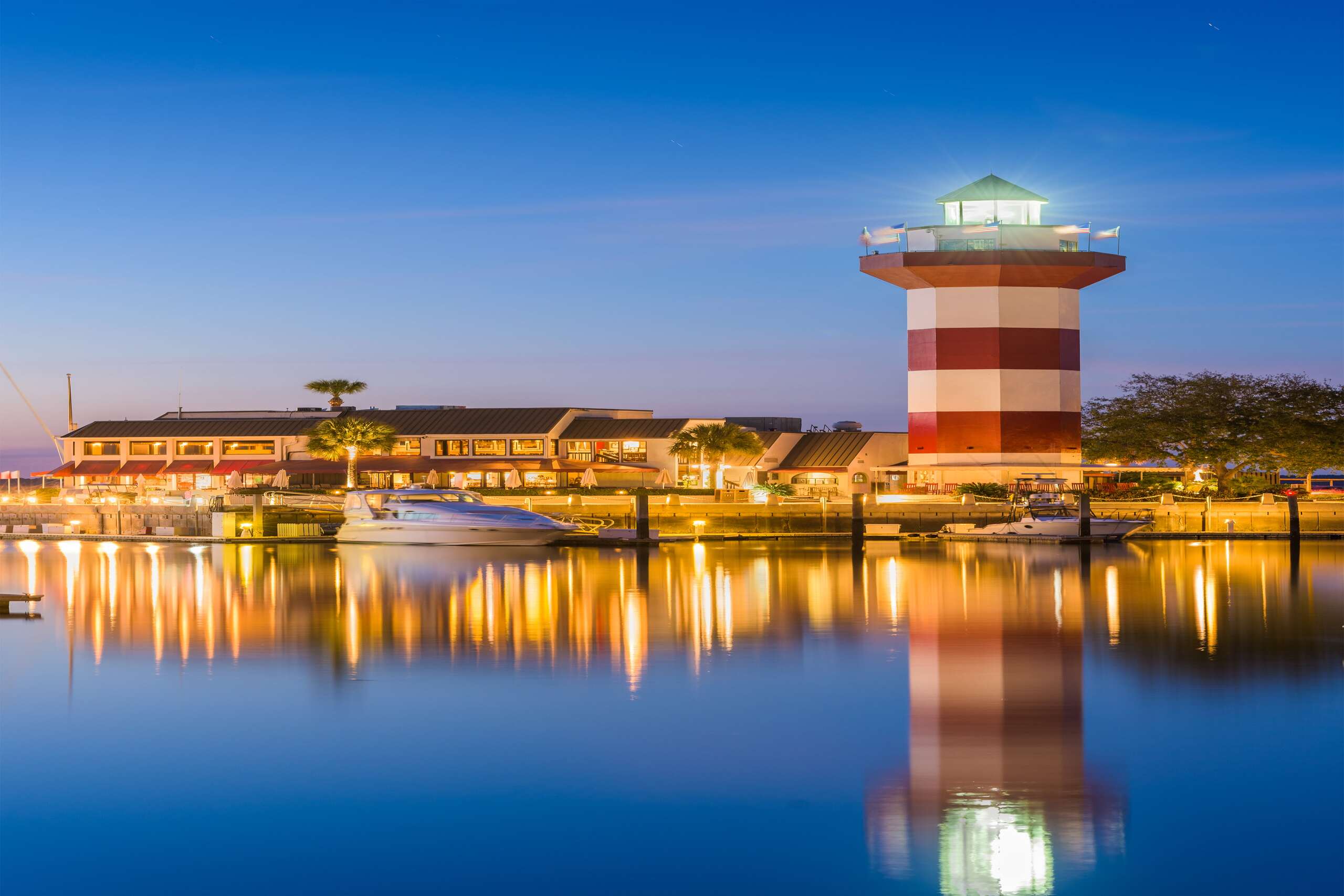 One of the most popular attractions is Joe Riley Waterfront Park, located in the heart of Charleston City. Boaters and beachgoers enjoy plenty of amenities, including two different boat launches, play parks, a fishing pier, and concessions. Visitors can also tour the USS Yorktown Aircraft Carrier and Patriots Point Naval & Maritime Museum.
Another must-see destination is God's Acre Healing Springs, a revered healing site for centuries. Guests follow in the footsteps of Native Americans and others ancients of the region, who attest to the springs' curative powers.
For a first-hand look at South Carolina's history, a stop at Atalaya Castle, located in Huntington Beach State Park, is in order. Anna Hyatt Huntington and Archer Huntington spent their winters at the castle, a part of the park.
You can also visit Fort Moultrie National Historical Park, which has protected Charleston Harbor for over 215 years. From the seashore to a Colonial-era fort, visitors can explore the grounds, visit the visitor center, and enjoy various outdoor activities.
For more beach escape, head over to Sullivan's Island Beach, Burkes Beach, Coligny Beach Park, Huntington Beach State Park, Edisto Beach State Park, Folly Field Beach Park, and Kiawah Beachwalker Park. Enjoy a day of sunning and swimming, or go for a leisurely walk along the coastline.
No matter what aquatic adventure you want, South Carolina is an excellent place for boating, fishing, and beach fun. With a long coastline and plenty of boat shows in South Carolina, attractions, and activities, the Palmetto will keep you adventuring all year.
Explore South Carolina's Rich Fishing Scene and Spots 
The Pee Dee River is the longest in the state and runs across the northern part, from the mountains to the coast, and is one of the best spots for fishing in South Carolina. Fishermen flock to the river to take advantage of its excellent fishing opportunities. The J Strom Thurmond Lake is also a popular destination for recreational boaters and fishermen, hosting several yearly boat shows.
The Black River is a unique waterway found in South Carolina, with some of the best fishing spots in the area. This river's unique characteristics make it an ideal place for fishing enthusiasts.
You can find all kinds of great fish fit for beginners like bluegill sunfish and catfish to more expert game like blue marlin!
Taste the Best that South Carolina Has to Offer
If you want to take a break from the water and fishing in South Carolina, the state's coastal towns offer plenty of fun restaurants and attractions right on the water or just a few minutes walk away. Fleet Landing Restaurant & Bar and Coconut Joe's Beach Grill are South Carolina's top seafood restaurants perched directly on the beach.
Elsewhere, the Charleston Crab House is known for its classic seafood dishes, while The Landing at The Boathouse is a great place to enjoy a bite with a waterfront patio. The River Room Restaurant offers more contemporary cuisine, with the Magnolias and Panini on The Waterfront delivering the best fine dining experience in the area.
If you're in Myrtle Beach, you won't want to miss some highlights like California Dreaming, Local on the Water, The Pump House, Fishcamp on 11th Street, and Bummz Beach Café. For oyster fans, there's 167 Raw Oyster Bar and Blue Marlin. Visit The Salty Dog Café or Amen Street Fish & Raw Bar. for traditional seafood and fish dishes; the CODfather and Proper Fish & Chips bring British dining to the area.
Finally, visitors should not miss the best nightlife spots on the water, like LandShark Bar & Grill – Myrtle Beach, Church, Union Charleston, Conch Café, and Page's Okra Grill. All of these establishments offer great food, drink, and music, as well as stunning views of the coast.
Are you ready for a Boat loan now?
Apply now and receive competive rates and terms fit for your budget.
Where to Buy a Boat in South Carolina
There are plenty of options for buying a boat in South Carolina. There are boat shows to browse different types of boats, local dealerships, and boat loan providers to help you secure the perfect vessel. Start shopping around and get out on the water to witness one of the best boat shows in South Carolina.
Buying from your local boat dealership: There is no shortage of great boat dealerships in South Carolina, These dealerships will have a large selection of boats and a wide variety of boat brands. you can find nationally known dealerships like Marine Max, and. you can also find locally owned dealerships like Boathouse of Seneca or Cove2Coast Marine.
You will be able to talk to a knowledgeable salesperson that can answer any questions you may have to make sure you get the most out of your purchase. 
Buying from a private seller: Perhaps you know someone personally who is selling their boat, or maybe you went on an online marketplace and found a great boat to buy. Either way, you can likely easily find a boat to buy in South Carolina from one of your many fellow South Carolinians.
Buying a boat at a boat show: Boat shows are a great option to buy your boat from, especially if you aren't sure what kind of boat you want to buy! Boat shows in South Carolina bring in many local dealerships that will have their boats on display for you to compare and eventually buy.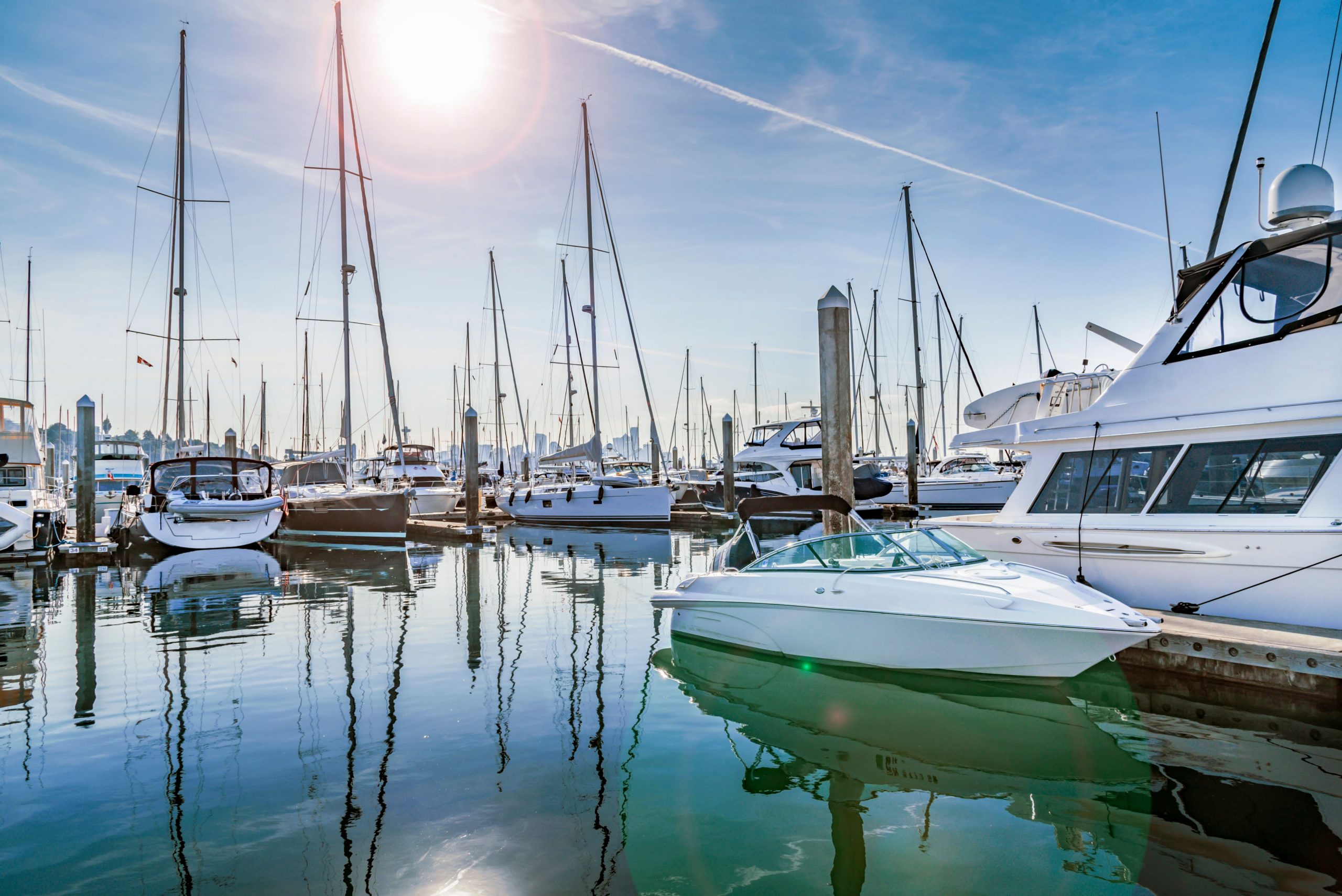 Boat Shows in South Carolina
If you want to explore the boating world in South Carolina, a boat show is a perfect opportunity! Boat shows in South Carolina provide a unique glimpse into the best boating in the Palmetto State offers. From various boats, trawlers, and yachts at the Upstate SC Boat Show in Greenville to Dragon Boats at the Dragon Boat Festival in Myrtle Beach, there is something for everyone and every budget.
The Booze Cruise Wednesdays in Charleston offers incredible views of the harbor and waterfront, and the South-eastern Drag Boat Race in Summerville will get your heart racing. The Blessing of the Fleet & Seafood Festival in Mt Pleasant is a sight to behold, and a Sunset Harbor History Boat Tour will take you back in time.
Many boat shows are hosted in South Carolina throughout the year featuring various types of boats from different manufacturers. Whether you are looking for a fishing boat, pontoon, sailboat, or any other craft, you're sure to find something that fits your needs. Not only will you learn more about different boats and manufacturers, but you can also negotiate and purchase a boat right at the show.
Most dealerships will have awesome deals, and you can even find financing and decide to purchase a boat at the show! If you're new to boat shows, check out our Boat Show Guide so you can have all the tips and tricks you need to have a great experience the next time you attend a boat show in South Carolina. 
Boat Loans in South Carolina
Hankering after the perfect vessel, but not sure how you'll pay for it? You might want to consider applying for a boat loan in South Carolina.  Whether you're looking to take out a boat for a day spent fishing off the coast of South Carolina or heading to the many boats shows throughout the state, a boat loan from a trusted lender should be your first step.
Buying a boat requires determining your budget and securing financing. Luckily, there are a few easy ways to do this. 
Using an online boat loan calculator, you can find your desired terms by plugging in the purchase price, down payment, and target interest rate, giving you an idea of the terms that will fit your budget. 
You can submit a credit application when you've found your ideal boat. You can opt to finance through a dealership or try using a local bank or credit union to see if you can get a better deal. Whichever route you choose, you'll be ready to hit the open water in South Carolina.
To have the best financing experience, it is best to choose an experienced lending service with expertise in boat loans in South Carolina. Working with a financial service provider like First Approval Source is your best bet for getting the most competitive rates and terms. 
Storage Solutions for Boaters in South Carolina: Finding the Right Space for Your Boat!
Whenever you go boating and fishing in South Carolina, you know that the fun continues far beyond the shoreline! But when storing your boat and watercraft, you want to ensure you find a trustworthy and reliable storage facility.
Marinas: The state of South Carolina contains some of the best marinas in the country. A marina provides a safe and convenient place to store your boat in the water. Many marinas offer amenities such as fueling stations, electrical and water hookups, and repair services. Most of the time, you'll also have convenient locations for picking up quick snacks or extra safety equipment for your trip out. 
Dry Storage Facilities: A dry storage facility is a good option if you prefer to store your boat out of the water. This way, you can benefit by keeping your boat safe from weather elements. These facilities often offer secure storage, launch and retrieval services, and maintenance services. 
Private Docks: If you happen to own waterfront property and plan on using your boat frequently, storing your boat at your own private dock would be your best option. This way, your boat is always within reach for you, and you can take it out at your leisure. 
Boatyards: A boatyard is a good option if you need to store your boat for an extended period of time. These facilities often offer maintenance and repair services, as well as storage options.
Self-Storage Facilities: A self-storage facility is an affordable option for storing smaller boats and personal watercraft. These facilities may have outdoor or indoor storage options, and they have additional amenities such as security and access controls.
From economical and luxurious options to heated and climate-controlled facilities, South Carolina offers plenty of great places to store and maintain your vessel. When choosing a storage option, consider factors such as cost, location, security, and accessibility to find the best fit for your needs.
For any water enthusiast loading for boating in South Carolina, the Palmetto State has it all. Experience the best of South Carolina's boating culture, pristine coastal views and beaches, and plenty of boat suppliers. And if you want to escape the winter blues, reliable boat storage solutions are also available! If a day on the water is what you need, South Carolina is the perfect destination for all your aquatic dreams. So, discover the best of South Carolina's excellent boating life and explore its stunning waterways!
An easy way to make these dreams come to is to apply for a boat loan through First Approval Source! Just apply for our free online credit application and let us do the rest. No matter your credit profile, we can help make your boating dreams a reality. Don't wait any longer – unleash your inner maritime explorer today with a flexible and convenient boat loan.
Are you ready for a loan now?
Apply with our online credit application and receive same-day approval with qualified credit