Boating Lifestyle in North Carolina
North Carolina is home to some of the country's most picturesque landscapes and waterways, making it an ideal place for anyone looking to enjoy the boating lifestyle.Whether you are a seasoned sailor or are just starting, the Tar Heel State has something to offer every type of boater. From the tranquil sounds of the Outer Banks to the wild rapids of the French Broad River, North Carolina provides boaters with a variety of experiences to explore. In this blog post, we will provide you with all the essential information you need to know about boating in North Carolina.
North Carolina is home to some of the most beautiful and diverse bodies of water in the United States. You can find find incredible views and a lot of fun from the Outer Banks all the way across the state. These locations offer stunning views, great fishing, and plenty of wildlife to take while on the water. Whether you want to sail, fish, or relax and enjoy the scenery, these bodies of water have something for everyone. With miles of shoreline and many islands to explore, boaters will always have things to do.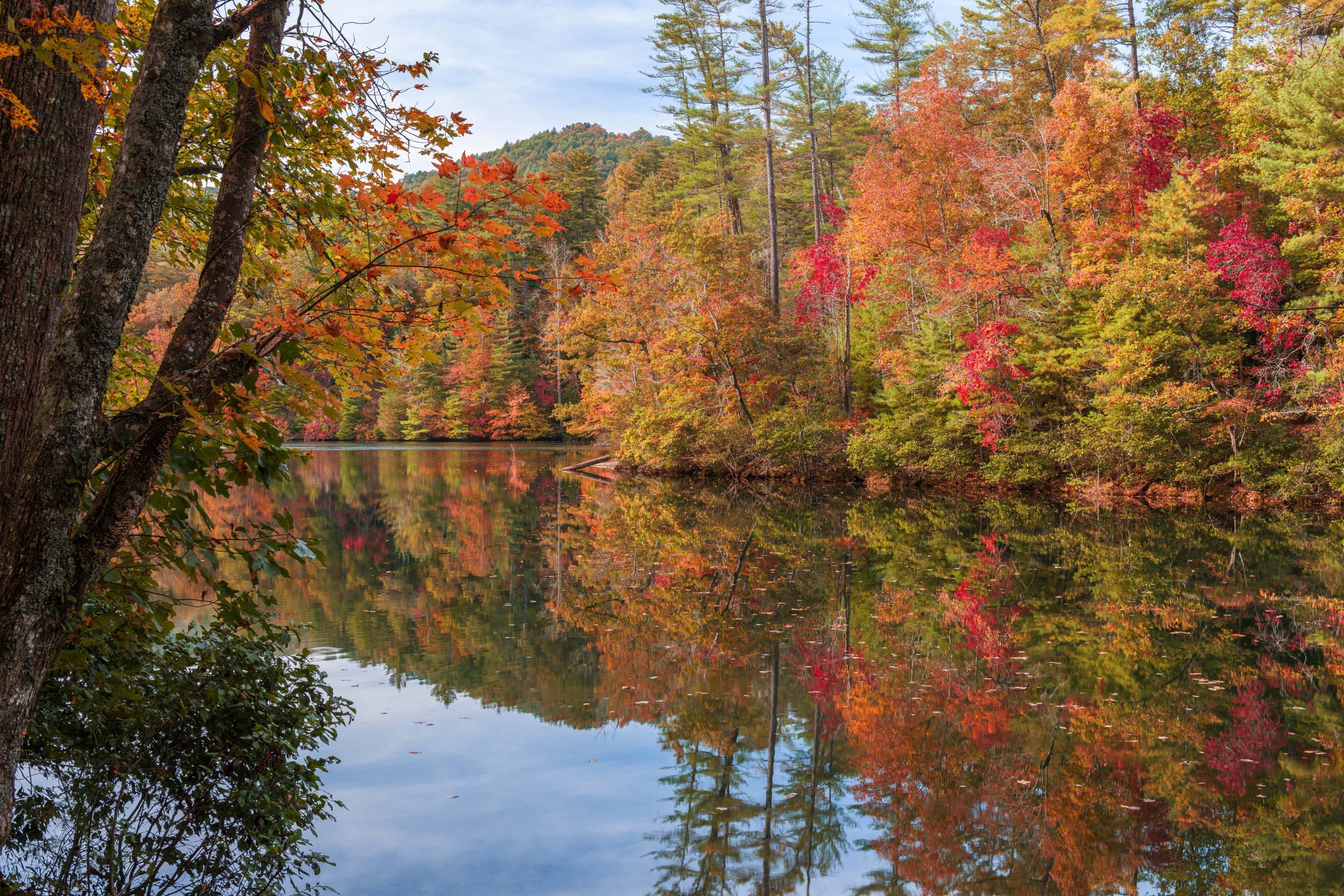 Visit the Sights and Scenery of North Carolina's Lakes and Rivers
You don't have to stay restricted to the coast to have some fun boating in North Carolina. You can find miles of water fit for a great day of boating across the entire state. Popular waterways such as the Catawba River, Cape Fear River, John H Kerr Reservoir, Tar River, Pee Dee River, Pamlico Sound, and Dismal Swamp are just a few of the destinations available for boaters in North Carolina. 
You also have some of the best lakes in the country such as Lake Norman, Lake Wylie, and Lake James. These locations offers some of the best views in the entire state.
These pristine spots off some great opportunities for anyone, whether you're looking for high energy watersports, some relaxing fishing, or just a pleasant day with the family, you'll have a plethora of options.
Applying takes just a few minutes, and you'll be contacted soon after submission.
There are plenty of attractions if you're looking for fun while boating in North Carolina. There's something for everyone, from the iconic Sliding Rock to the historic Cape Hatteras Lighthouse.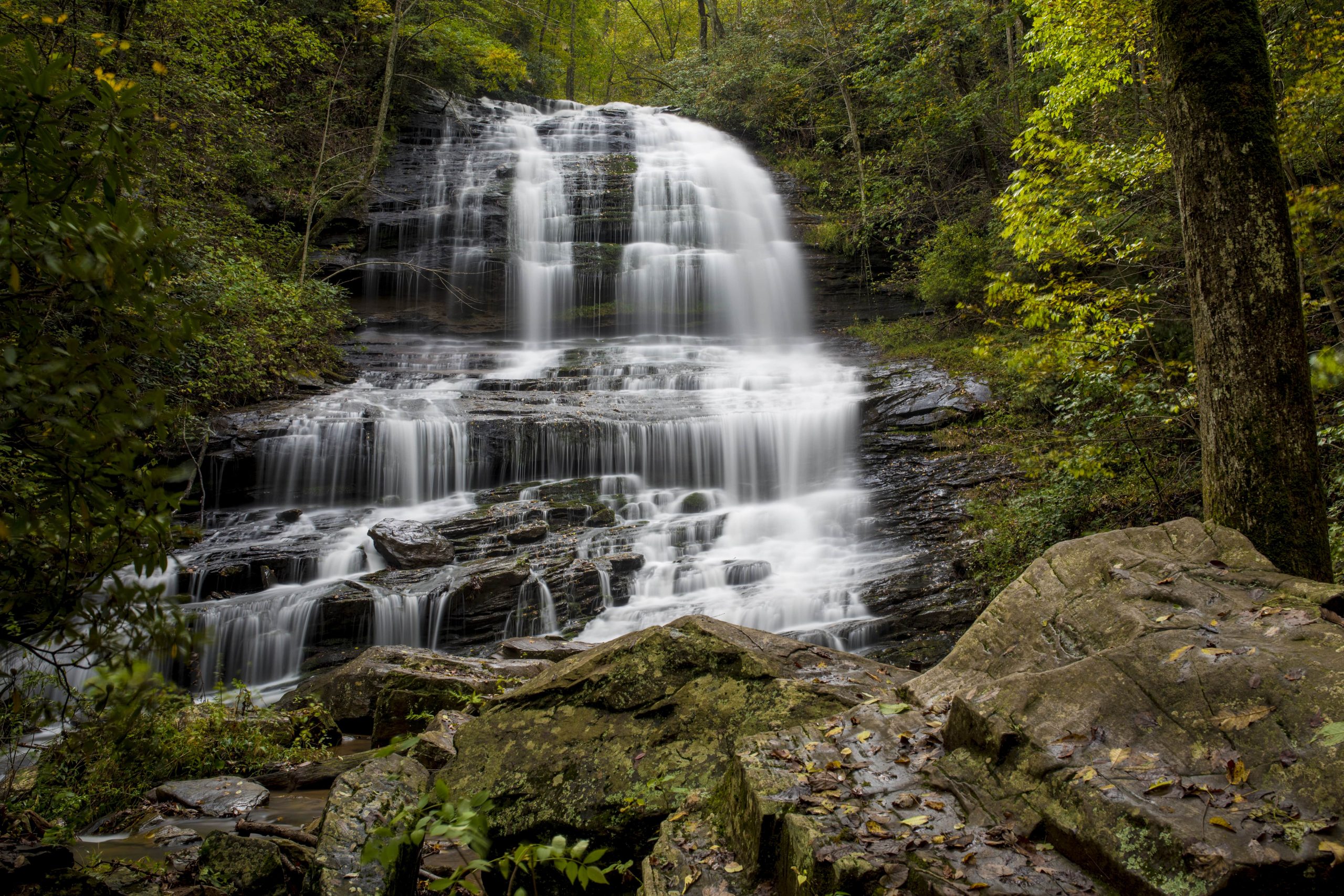 Sliding Rock is a 60-foot natural waterslide located in Pisgah National Forest. Located on Looking Glass Creek, visitors can take a thrilling ride down the rock and splash into the pool at the bottom. It's a great way to cool off on a hot day! 
The Cape Hatteras Lighthouse, located on Hatteras Island, is one of the most iconic attractions in North Carolina. Built-in 1802, it is the tallest brick lighthouse in the United States and has become an emblem of the Outer Banks. Visitors can climb the 257 steps to the top of the lighthouse to enjoy spectacular island views.
If you want a more laid-back adventure, visit Milburnie Dam On The Neuse River. Here you can rent boats or relax and watch the sunset over the river. You can also spot wildlife, including beavers, turtles, and bald eagles.
These are just a few of the many fun attractions in North Carolina that you can enjoy when you go boating. With so many unique experiences to be had, North Carolina is sure to have something for everyone.
Beaches in North Carolina
North Carolina's beaches are some of the most beautiful in the country, offering a wide variety of activities for everyone. From swimming and surfing to fishing and camping, there are plenty of options for beach-goers of all ages. Some of the most popular beaches in the state include the Carolina Beach Boardwalk, Freeman Park, Carolina Beach, Carolina Beach Lake Park, Pelican Public Beach Access, Carolina Beach Inlet, and Kure Beach Pier. 
The Carolina Beach Boardwalk is a bustling spot with rides, shops, and entertainment options, while Freeman Park is ideal for camping and fishing trips. 
Carolina Beach is great for swimming and relaxing on the shore, and Carolina Beach Lake Park is a great place to take a boat out and explore. Meanwhile, Pelican Public Beach Access and Carolina Beach Inlet offer plenty of opportunities to take a dip or relax with a picnic. Finally, Kure Beach Pier provides excellent opportunities for fishing.
Explore North Carolina's Rich Fishing Scene
Fishing in North Carolina's Atlantic Ocean and other inland bodies of water can be full of ups and downs due to environmental factors, but there is plenty to catch and a lot of places to catch them. It's hard to go wrong when you go looking for the best fishing spots in North Carolina.
You can find a ton of rich game in just about any lake in the state. High Rock Lake in particular is one of the best fishing lakes in North Carolina. It's even hosted Bassmaster events!
Trout are the most popular and best-tasting fish in North Carolina streams and rivers, so if you're looking for a great meal, that's a good place to start. Some super delicious fish may not be pretty, but they can still be caught and eaten. 
These include Atlantic Bonito, Atlantic Croaker, Atlantic Menhaden, Atlantic Spadefish, Black Drum, Black Sea Bass, Bluefish, Butterfish, Cobia, Flounder, King Mackerel, Kingfishes, Little Tunny, Northern Puffer, Oyster Toadfish, Pigfish, Pinfish, Red Drum, Searobins, and more. The list can go on and on. With so many options available in the North Carolina waters, you'll never have a dull day fishing!
Taste the Best that North Carolina Has to Offer
North Carolina may be more well-known for its barbecue (and rightfully so), but it is also known for its delicious seafood. And, with many restaurants on the waterfront, you're sure to find something to enjoy. 
Some of the most popular restaurants and bars in the area include Inlet View Bar & Grill, The Oyster Rock Waterfront Seafood, Oceanic, Persimmons Waterfront Restaurant, Oliver's on the Cape Fear, Sharky's Restaurant, Southern Salt Seafood Company and Waterfront Restaurant, Pilot House Restaurant, Amos Mosquito's Restaurant, Crab's Claw Oceanfront Caribbean Seafood Restaurant, Dockside Seafood House Restaurant, Fishy Fishy Cafe, Boardwalk Billy's Raw Bar and Ribs, Down On Mainstreet, and Washington Crab. 
Plenty of options exist whether you're looking for a casual meal or a formal dining experience. Enjoy some of the freshest seafood around while enjoying the beauty of North Carolina's coastline.
Are you ready for a Boat loan now?
Apply now and receive competive rates and terms fit for your budget.
Where to Buy a Boat in North Carolina
There are plenty of options for buying a boat in North Carolina. There are boat shows to browse different types of boats, local dealerships, and boat loan providers to help you secure the perfect vessel. Start shopping around and get out on the water to witness one of the best boat shows in North Carolina.
Buying from your local boat dealership: There is no shortage of great boat dealerships in North Carolina, These dealerships will have a large selection of boats and a wide variety of boat brands. you can find nationally known dealerships along with friendly local dealerships that can help you find exactly what you need.
You will be able to talk to a knowledgeable salesperson that can answer any questions you may have to make sure you get the most out of your purchase. 
Buying from a private seller: Perhaps you know someone personally who is selling their boat, or maybe you went on an online marketplace and found a great boat to buy. Either way, you can likely easily find a boat to buy in North Carolina from one of your many fellow neighbors.
Buying a boat at a boat show: Boat shows are a great option to buy your boat from, especially if you aren't sure what kind of boat you want to buy! Boat shows in North Carolina bring in many local dealerships that will have their boats on display for you to compare and eventually buy.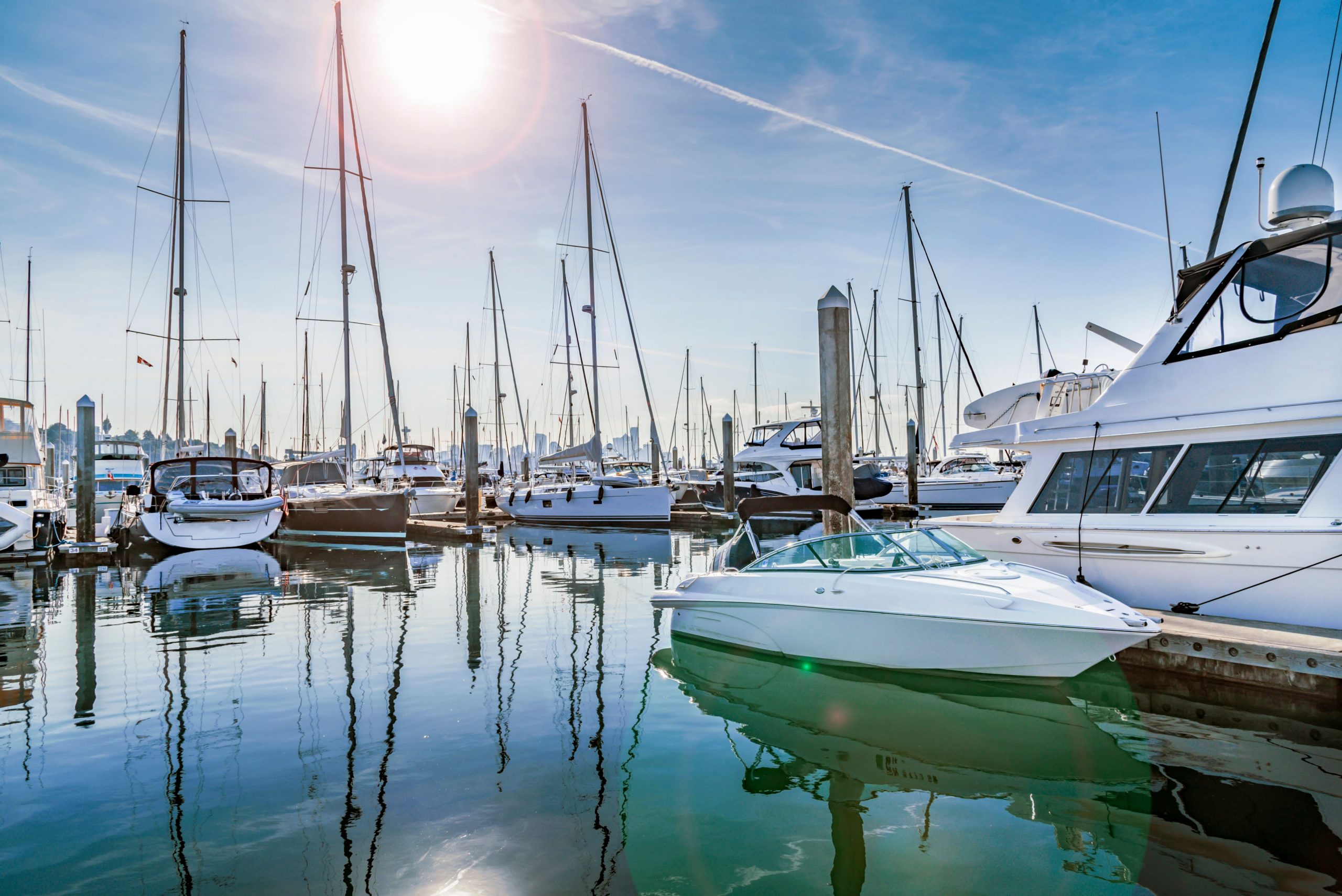 Boat Shows in North Carolina
From the Annual Wooden Boat Show to the Charlotte Dragon Boat Festival, North Carolina offers a variety of unique boating events and boat shows throughout the year. Each event provides a great opportunity for locals and visitors alike to explore the state's beauty while engaging with other like-minded boaters. 
These events offer something for everyone, from fishing tournaments and fishing expos to boat shows and rallies. The 6th Annual Wooden Boat Show, 49th Annual Wooden Boat Show, Wilmington Boat Show, 2023 Iron Horse Boat Show, Central Carolina Boat and Fishing Expo, Traditional Skiff Rally, Grady-White Boats Factory Tour, and the Charlotte Dragon Boat Festival are just a few of the great annual events North Carolina has to offer.
Many boat shows are hosted in North Carolina throughout the year featuring various types of boats from different manufacturers. Whether you are looking for a fishing boat, pontoon, sailboat, or any other craft, you're sure to find something that fits your needs. Not only will you learn more about different boats and manufacturers, but you can also negotiate and purchase a boat right at the show.
Most dealerships will have awesome deals, and you can even find financing and decide to purchase a boat at the show! If you're new to boat shows, check out our Boat Show Guide so you can have all the tips and tricks you need to have a great experience the next time you attend a boat show in North Carolina. 
Boat Loans in North Carolina
Hankering after the perfect vessel, but not sure how you'll pay for it? You might want to consider applying for a boat loan in North Carolina.  Whether you're looking to take out a boat for a day spent fishing off the coast of North Carolina or heading to the many boats shows throughout the state, a boat loan from a trusted lender should be your first step.
Buying a boat requires determining your budget and securing financing. Luckily, there are a few easy ways to do this. 
Using an online boat loan calculator, you can find your desired terms by plugging in the purchase price, down payment, and target interest rate, giving you an idea of the terms that will fit your budget. 
You can submit a credit application when you've found your ideal boat. You can opt to finance through a dealership or try using a local bank or credit union to see if you can get a better deal. Whichever route you choose, you'll be ready to hit the open water in North Carolina.
To have the best financing experience, it is best to choose an experienced lending service with expertise in boat loans in North Carolina. Working with a financial service provider like First Approval Source is your best bet for getting the most competitive rates and terms. 
Storage Solutions for Boaters in North Carolina: Finding the Right Space for Your Boat!
Whenever you go boating and fishing in North Carolina, you know that the fun continues far beyond the shoreline! But when storing your boat and watercraft, you want to ensure you find a trustworthy and reliable storage facility.
Marinas: The state of North Carolina contains some of the best marinas in the country. A marina provides a safe and convenient place to store your boat in the water. Many marinas offer amenities such as fueling stations, electrical and water hookups, and repair services. Most of the time, you'll also have convenient locations for picking up quick snacks or extra safety equipment for your trip out. 
Dry Storage Facilities: A dry storage facility is a good option if you prefer to store your boat out of the water. This way, you can benefit by keeping your boat safe from weather elements. These facilities often offer secure storage, launch and retrieval services, and maintenance services. 
Private Docks: If you happen to own waterfront property and plan on using your boat frequently, storing your boat at your own private dock would be your best option. This way, your boat is always within reach for you, and you can take it out at your leisure. 
Boatyards: A boatyard is a good option if you need to store your boat for an extended period of time. These facilities often offer maintenance and repair services, as well as storage options.
Self-Storage Facilities: A self-storage facility is an affordable option for storing smaller boats and personal watercraft. These facilities may have outdoor or indoor storage options, and they have additional amenities such as security and access controls.
From economical and luxurious options to heated and climate-controlled facilities, North Carolina offers plenty of great places to store and maintain your vessel. When choosing a storage option, consider factors such as cost, location, security, and accessibility to find the best fit for your needs.
The boating lifestyle in North Carolina is a great way to explore the outdoors, participate in fun activities, and enjoy delicious meals. With so many beautiful bodies of water, beaches, fishing spots, and boat shows to explore, the state is a paradise for those who enjoy being on the water.
There are plenty of local clubs and organizations to join and various types of fish to catch, making it easy to find a boating or fishing activity that fits your preferences.
An easy way to make these dreams come to is to apply for a boat loan through First Approval Source! Just apply for our free online credit application and let us do the rest. No matter your credit profile, we can help make your boating dreams a reality. Don't wait any longer – unleash your inner maritime explorer today with a flexible and convenient boat loan.
Are you ready for a loan now?
Apply with our online credit application and receive same-day approval with qualified credit