Boating Lifestyle in Kentucky
Along with it's trademarked bluegrass music and it's delicious fried chicken, Kentucky is know as a state with so much to explore in the outdoors. This includes vast lakes and rivers that anyone can enjoy taking their boat out and enjoying a great day on. There is nothing quite like the boating lifestyle in Kentucky. 
Kentucky boasts an impressive array of water bodies, from Lake Cumberland to the Ohio and Mississippi Rivers. If you're near Lake Malone State Park Beach, you can stroll by the lakeside or dip in the lake's clear-but-strong waves. If you go to Cumberland Falls Beach, you can enjoy a touch of history with a visit to the namesake falls or cool off in the shallow waters downstream. Lake Barkley and Laurel River Lake offer excellent launching and dock facilities for Saturday adventures with a great boat.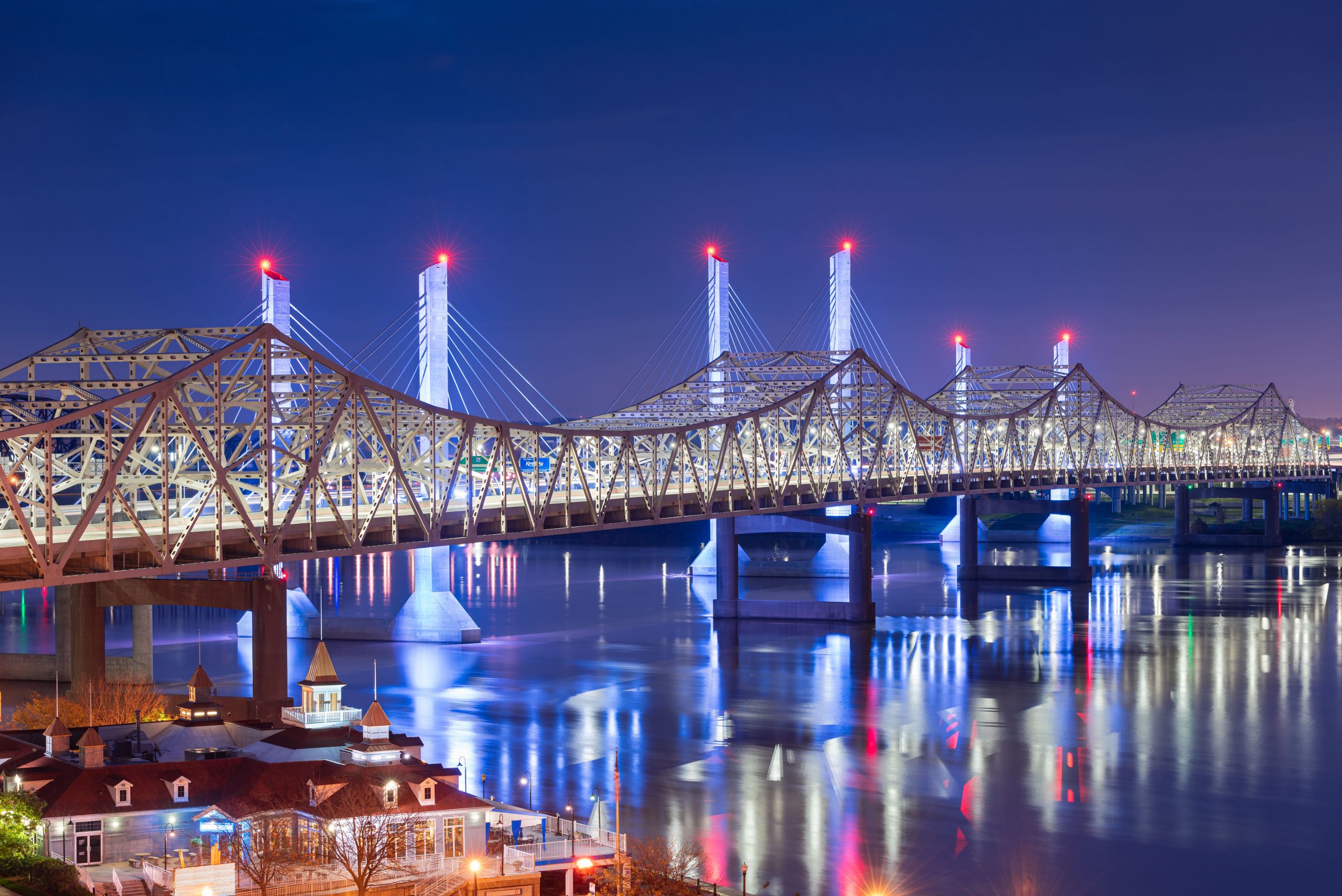 Applying takes just a few minutes, and you'll be contacted soon after submission. 
This state has a variety of activities, from boating on any of its wonderful lakes to exploring Mammoth Cave National Park. Activities are abundant whether you're interested in a weekend getaway or a whole vacation.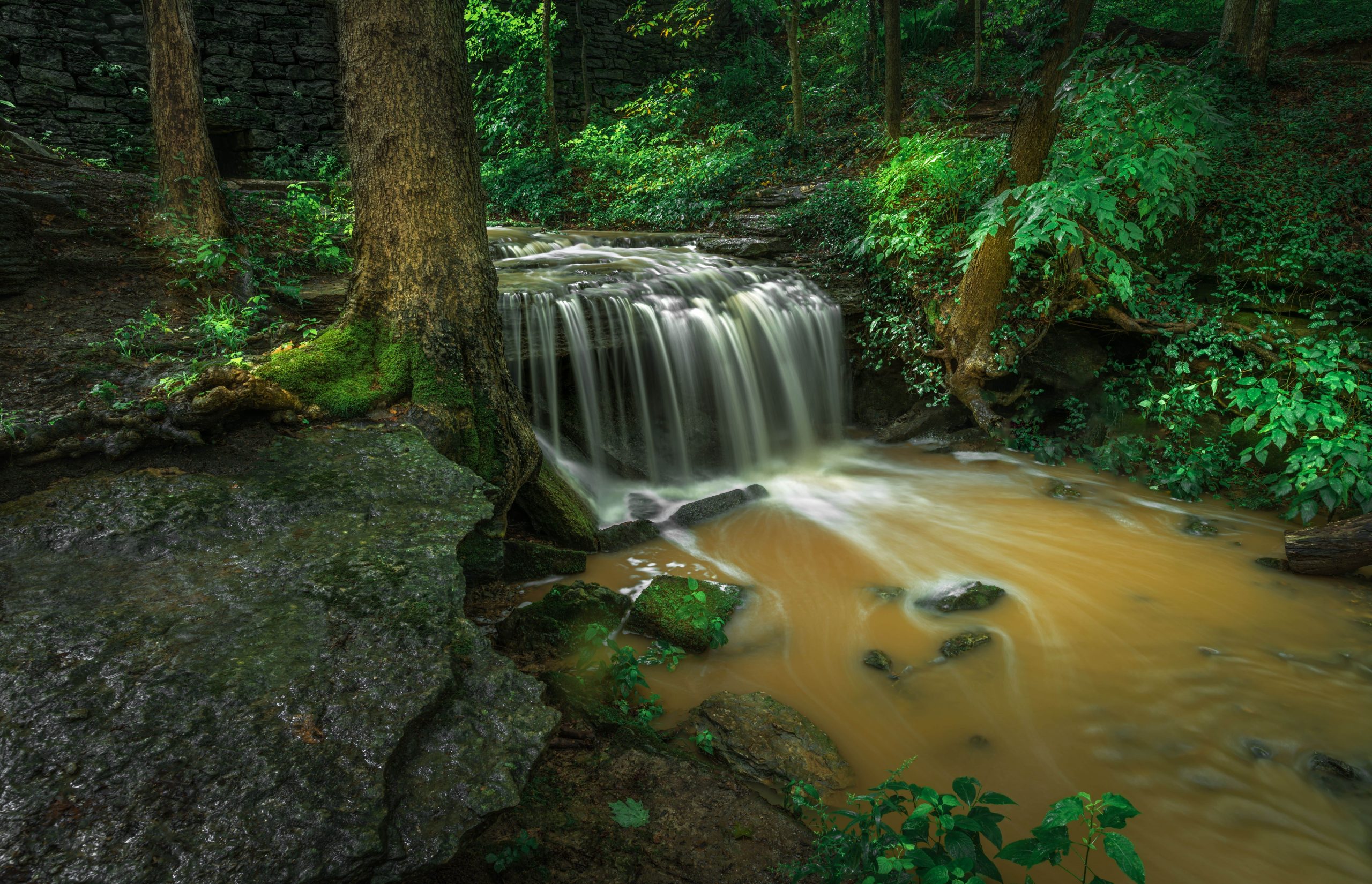 Start with a visit to Nolin Lake State Park for peaceful boating experiences. This lake is famous for fishing in Kentucky and relaxing paddle boat rides. 
The Land Between the Lakes, a vast park and wildlife area, is also worth exploring. Fishing is a popular activity here, but you can also explore miles of hiking trails or participate in educational programs and workshops. With more than 80 species of fish, this area is ideal for anglers of all levels and ages.
Green River Lake State Park is another excellent spot for fishing and boating in Kentucky. One significant event is the late October annual Riverboating for Green Berets or R4GB. Boat shows in Kentucky are also great places to find the perfect boat for purchase.
For an educational experience, visit Mammoth Cave National Park to explore its over 390 known caves network. It is the world's longest-known cave system and a great spot for hikers and adventurers of all ages.
Yatesville Lake State Park is an excellent spot for swimming and fishing and offers visitors cabins, campsites, and a marina. Meanwhile, Holly Bay and Fall Creek Campground provide more outdoor family fun.
Find the Perfect Fish in Kentucky!
Kentucky is the place to do it if you want to make a splash in the fantastic sport of fishing in Kentucky! You'll fish quickly with a wide selection of freshwater lakes, rivers, and boat access points. 
You'll be able to find some of the best fishing spots in Kentucky. You can't go wrong with various fish species like American eel, catfish, bowfin, Alligator Gar, minnows, and grass carp. Fishing spots in Kentucky offer a great chance to enjoy the state's stunning beauty and experience some of the best fishing in the region.
If you're looking for a guided fishing tour, don't worry! Several charter companies in the state have experienced captains who can take you to the hottest fishing spots. Whether a seasoned professional fisherman or a rookie looking to dip your toes in the water, you'll have a great day on the lake.
From delicious Southern cooking to world-class seafood, there's no shortage of tasty eateries in the Bluegrass State. It's all there in Kentucky, whether you're looking for a romantic setting, an exquisite view of the river, or a casual atmosphere for enjoying a beer with friends.
For the adventurous braveheart types, why not make a day of it and enjoy a boat ride to some of the most popular restaurants in Kentucky? At Ralph's Harborview Bar & Grill, you can enjoy the stunning waterfront views while dining on perfectly cooked steaks and seafood. Or, take a trip to Waterfront Grill and Gathering to sample local favorites like catfish, pork chops, and shrimp-and-grits.
If you're in the mood for seafood, you must attend the Harbor Restaurant, which serves a mean plate of fried chicken and fish. Or, try the River House Restaurant and Raw Bar for culinary delights. Remember to save room for the tasty hush puppies and sweet potato fries. If you're craving something more substantial, try the Captain's Quarters Riverside Grille for fresh-caught fish and grilled shrimp.
For a truly unique experience, buckle up for a delicious road trip to Hall's On The River, located in Madisonville. Dine on award-winning Kentucky cuisine, enjoy plenty of outdoor seating, and take in the beautiful views of the river. Remember to save room for the famous Hall's banana pudding!
If you'd rather stay closer to the homefront, enjoy the delicious offerings at Cunningham's Creekside, featuring perfectly prepared steaks and seafood. For an authentic taste of Kentucky, head to Patti's 1880s Settlement and dig into some peach and blackberry cobbler. Or, check out Proud Mary BBQ in Bowling Green, and seafood lovers will want to save room for the famous cornbread and baked beans.
 Kentucky is full of incredible places to get a great meal and take in the beauty of the outdoors. If you plan on having a good time in Kentucky, it all has to start with the food!
Are you ready for a Boat loan now?
Apply now and receive competive rates and terms fit for your budget.
Where to Buy a Boat in Kentucky
From fishing on Lake Cumberland to cruising down the Ohio River, your new boat is the perfect way to experience everything Kentucky offers. Whether you're looking for a motorboat, a pontoon, or anything in between, you can find various boats for sale in Kentucky
Buying from your local boat dealership: There is no shortage of great boat dealerships in Kentucky.  Whether you're looking to purchase, trade in or finance a boat, a variety of local boat dealers in Kentucky can get you on the water in no time. These dealerships will have a large selection of boats and a wide variety of boat brands.
Buying from a private seller: Perhaps you know someone personally who is selling their boat, or maybe you went on an online marketplace and found a great boat to buy. Either way, you can likely easily find a boat to buy in Kentucky from one of your neighbors.
Buying a boat at a boat show: Kentucky also offers several exciting annual boat shows showcasing new and used boats and accessories. Boat shows are a great option to buy your boat from, especially if you aren't sure what kind of boat you want to buy! Boat shows in Kentucky bring in many local dealerships that will have their boats on display for you to compare and eventually buy.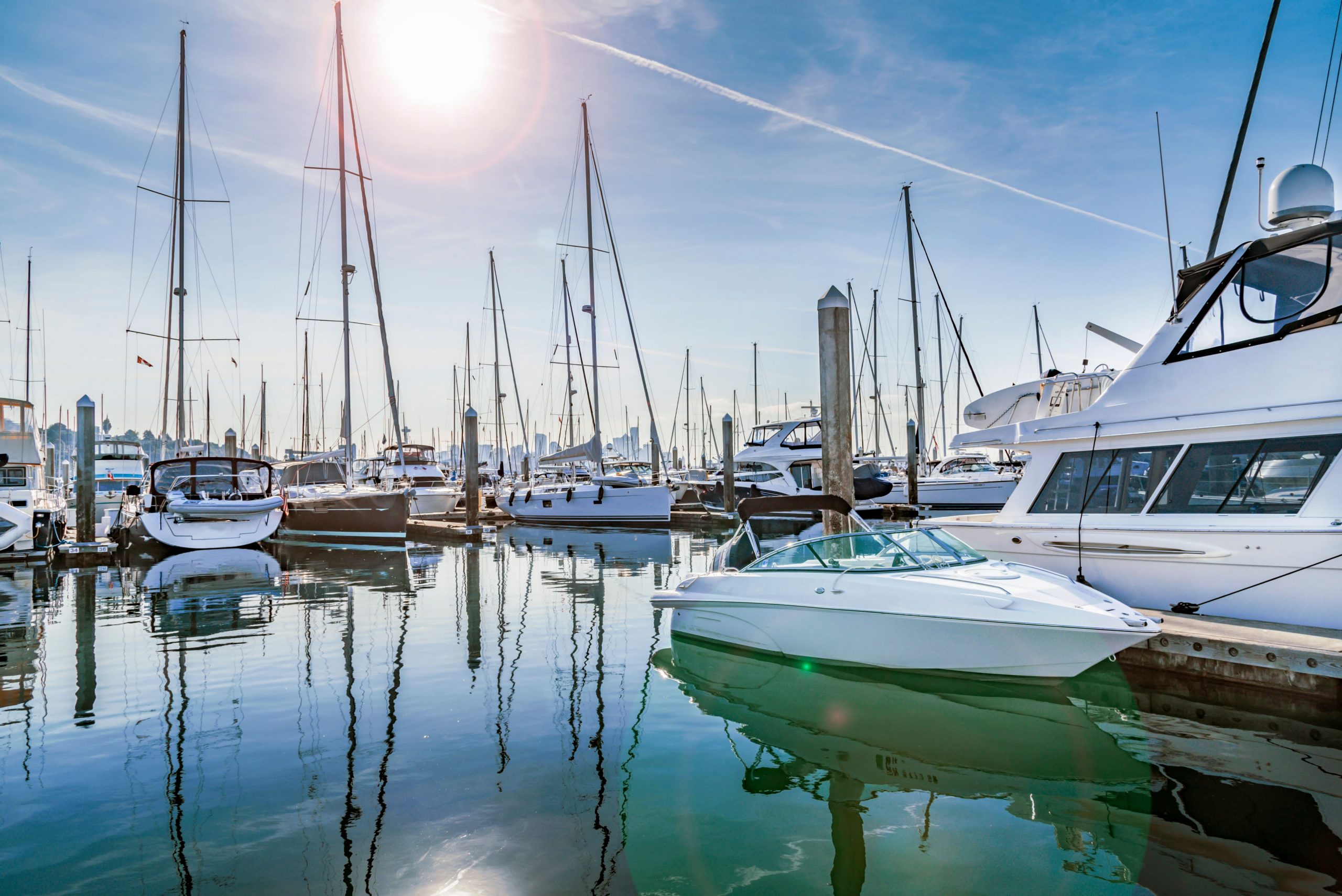 For boat shows in Kentucky spanning the length and breadth of the state, your calendar won't be empty — with any luck, your summer could become even more memorable. With these events occurring throughout the year, you won't want to miss out, and you could even buy a boat in Kentucky with the help of lenders.
Ensure you take advantage of the boat and head to the exciting boat shows in Kentucky and cities like Bronston, Louisville, and Kuttawa!
Most dealerships will have awesome deals, and you can even find financing and decide to purchase a boat at the show! If you're new to boat shows, check out our Boat Show Guide so you can have all the tips and tricks you need to have a great experience the next time you attend a boat show in Kentucky. 
Make the most of your time in the Golden State and visit one or all of these fantastic boat shows. You'll be sure to find a boat loan in Kentucky, great deals on boats, and plenty of fun activities and fishing opportunities. See you on the docks!
If you've wanted to own your boat and explore the unique waterways of the Commonwealth of Kentucky, now is the time to make it happen.
You can find a wide range of options for boat loans in Kentucky from the state's many credit unions and banks. Many of these institutions. If you have a good credit score, you may be eligible for a low-interest-rate loan—but you'll also want to find a loan that is best suited to your current situation. To find the best loan option, seek advice from experienced lenders and compare costs.
Buying a boat requires determining your budget and securing financing. Luckily, there are a few easy ways to do this. 
Using an online boat loan calculator, you can find your desired terms by plugging in the purchase price, down payment, and target interest rate, giving you an idea of the terms that will fit your budget. 
You can submit a credit application when you've found your ideal boat. You can opt to finance through a dealership or try using a local bank or credit union to see if you can get a better deal. Whichever route you choose, you'll be ready to hit the open water in Kentucky.
To have the best financing experience, it is best to choose an experienced lending service with expertise in boat loans in Kentucky. Working with a financial service provider like First Approval Source is your best bet for getting the most competitive rates and terms. 
Storage Solutions for Boaters in Kentucky: Finding the Right Space for Your Boat!
You wouldn't expect to find such a love for the water in a landlocked state, but the boating enthusiasts of Kentucky do not disappoint. Kentucky can easily accommodate your tastes and activities, whether your vessel is a small fishing boat or a luxury yacht. One of the first things to consider when purchasing a boat, though, is to know where you want to store your vessel. Thankfully, numerous boat storage facilities in Kentucky can help you keep your boat in top condition while you are not using it, so you can rest assured knowing it is well-maintained.
Marinas:  A marina provides a safe and convenient place to store your boat in the water. Luckily, Kentucky has plenty of them! Many marinas offer amenities such as fueling stations, electrical and water hookups, and repair services. Most of the time, you'll also have convenient locations for picking up quick snacks or extra safety equipment for your trip out. 
Dry Storage Facilities: A dry storage facility is a good option if you prefer to store your boat out of the water. This way, you can benefit by keeping your boat safe from weather elements. These facilities often offer secure storage, launch and retrieval services, and maintenance services. 
Private Docks: If you happen to own waterfront property and plan on using your boat frequently, storing your boat at your own private dock would be your best option. This way, your boat is always within reach for you, and you can take it out at your leisure. 
Boatyards: A boatyard is a good option if you need to store your boat for an extended period of time. These facilities often offer maintenance and repair services, as well as storage options.
Self-Storage Facilities: A self-storage facility is an affordable option for storing smaller boats and personal watercraft. These facilities may have outdoor or indoor storage options, and they have additional amenities such as security and access controls.
From economical and luxurious options to heated and climate-controlled facilities, Kentucky offers plenty of great places to store and maintain your vessel. When choosing a storage option, consider factors such as cost, location, security, and accessibility to find the best fit for your needs.
Kentucky has numerous excellent fishing spots and other activities, such as kayaking and wakeboarding. Delicious local eateries also make for a great day excursion with friends. Meanwhile, Kentucky boat storage makes storing your boat securely away from the elements easy and safe. 
Getting started on your very own introductory chapter to the waterfront lifestyle in Kentucky couldn't be easier – so jump in and explore the beautiful world of boating in Kentucky!
Don't let the thought of not having the proper financing hinder your ability to explore Kentucky – your perfect boat loan awaits. Get easy boat loans in Kentucky from us, and let your outdoor adventure begin today! With First Approval Source, you can use our flexible loan options to ensure you get the boat of your dreams. Get started now and find the loan that fits your needs. Let's hit the open seas in your new boat!
Are you ready for a loan now?
Apply with our online credit application and receive same-day approval with qualified credit