Boating Lifestyle in Tennessee
Explore Tennessee's lush waters and enjoy the perfect boating experience with our ode to the waterfront lifestyle in Tennessee. The Volunteer State has everything from finding a perfect boat loan and attending boat shows to fishing in Tennessee with friends and family! With magnificent surroundings and unbeatable activities, boating in Tennessee is so special. Whether you're local or a visitor, take advantage of this gem of the Volunteer State and embark on an exciting boating adventure!
Tennessee blesses the United States with wonderous mountain ranges and various bodies of water that offer a variety of recreational activities throughout the year. The state has so many rivers, lakes, and reservoirs, proving plenty of opportunities for boating and fishing.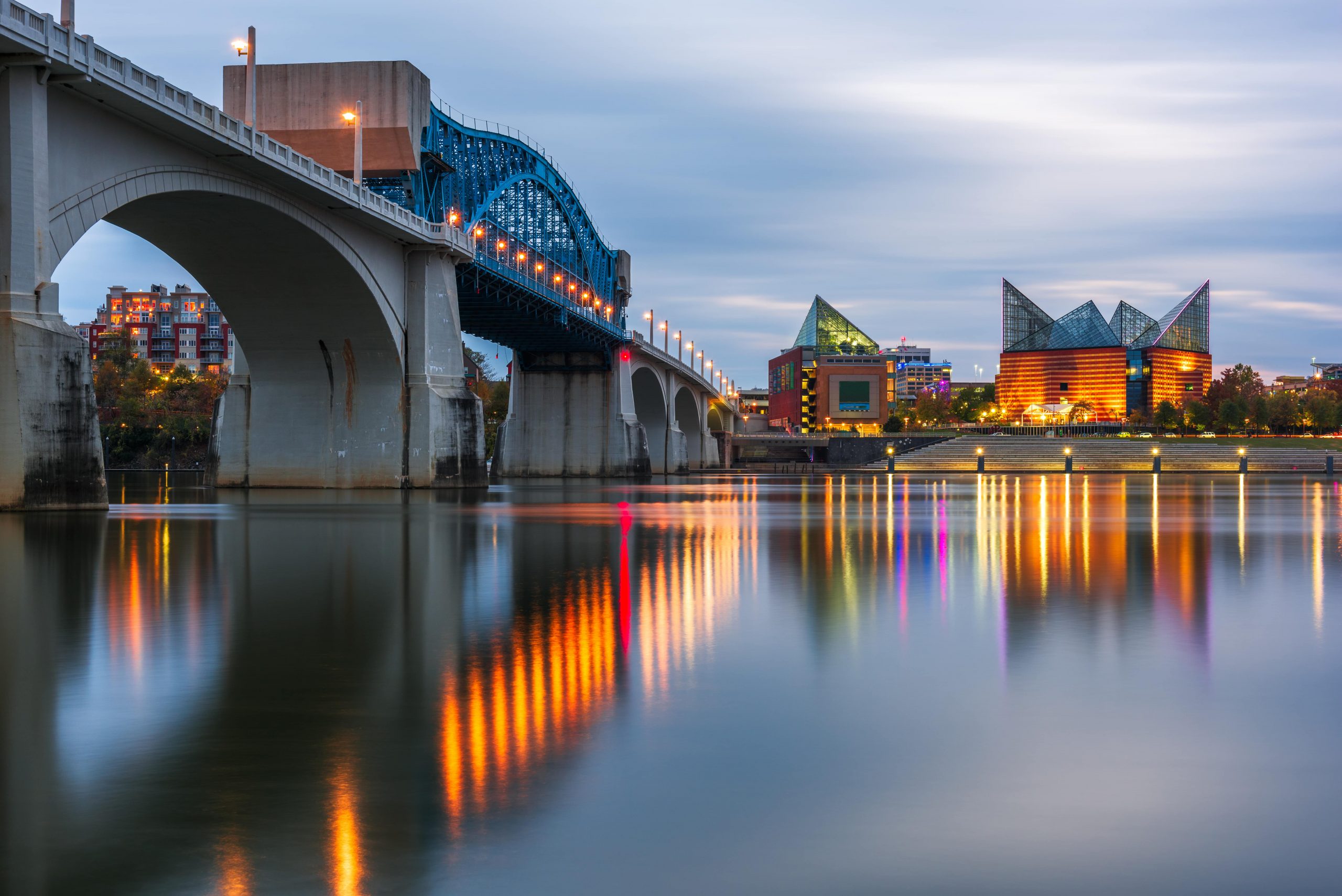 Visit the Sights and Scenery of Tennessee's Lakes and Rivers
Tennessee blesses the United States with beautiful mountain ranges and various bodies of water that offer a variety of recreational activities throughout the year. From the Mississippi River all the way across to South Holston Lake, the state offers plenty of opportunities for boating and fun. 
Consider Norris Lake, the perfect venue for boat shows in Tennessee. You can also check out Chickamauga Lake. There, you can find some of the best fishing opportunities in the state!
If it's fishing in Tennessee that you're after, you won't be disappointed. Pickwick Lake and Holston River are also known as some of the best fishing spots in the state. You can also try your hand at the Tennessee River and Center Hill Lake, full of aquatic life and stunning scenery.
No matter what type of recreational activity you're interested in, Tennessee bodies of water will surely provide the perfect scenery. 
Applying takes just a few minutes, and you'll be contacted soon after submission. 
Tennessee has an abundance of all sorts of fun activities for visitors and residents looking to experience the unique and exciting culture of the south. Boating and fishing in Tennessee are two prime activities all vistors should try, and the state has plenty of both! 
There are also so many sights that are worth seeing! Tennessee has one of the more beautiful landscapes in the United States, and you are bound to visit signigicant landmarks and scenery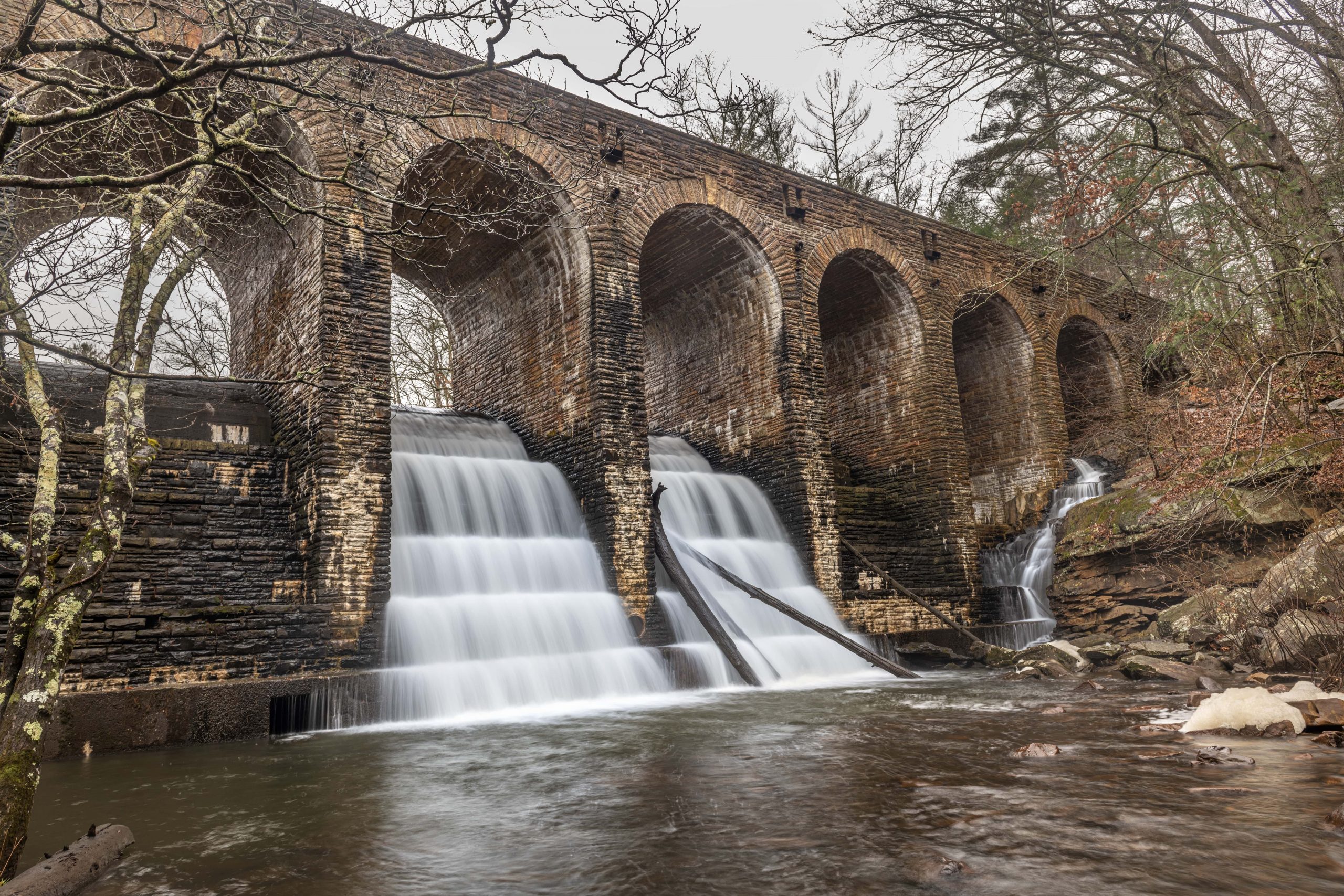 First, you can pay a visit to Walter Hill Hydroelectric Station. One of the largest hydro plants in the United States, this iconic landmark in Murfreesboro provides an impressive view of the Cumberland River and is a popular spot for scenic boat rides.
Next, head down to Ross's Landing in Chattanooga and check out the Tennessee Aquarium. This world-class facility boasts an immense variety of aquatic life, from sharks and sea turtles to river otters and jellyfish. Take a deep dive into the Aquarium's multiple exhibitions and interactive exhibits and learn about the wonders of the aquatic world.
Finally, don't miss out on the Tanasi Memorial, located along the Little Tennessee River in Tellico Plains. This important historical site, which honors the Cherokee Indians who resided in the area before European contact, is a peaceful place to relax and enjoy stunning views of the Blue Ridge Mountains.
The best part about Tennessee is that most of these activities are just a short road trip away. You can always bet on having a great time no matter where you go in Tennessee!
What Types of Fish Can I Catch?
Fishing in Tennessee is something that many locals and visitors alike enjoy. With its many different rivers and lakes, it is no surprise that Tennessee is known for its top-notch fishing. With something for everyone, fishermen of all abilities and interests can find a spot to catch their favorite catch.
If you want to reel in something unique, paddlefish might be the one for you! Paddlefish are primarily found in large rivers, like Tennessee and the Mississippi Rivers. And if you are looking for the more popular catches, you will want to look for largemouth, smallmouth, and striped bass.
Tennessee is known for its excellent fishing spots that will provide an great experience for beginners and experts alike! You'll find plenty of places to get out on the water and check out some of the best fish Tennessee has to offer.
Where to Eat in Tennessee
Located in the heart of the Tennessee River, with its surrounding serenity and breathtaking sights, it's no surprise that many of the top-rated eateries have made their home on the banks of the river. From classic barbeque to fish fryers, here are some famous restaurants to check out while traveling through Tennessee.
Scotties On the River is an iconic spot known for its delectable seafood dishes. Located on the banks of the river, you can enjoy the fresh catch brought in daily while taking in the spectacular views of the Tennessee River.
If you're looking for a classic barbeque experience, Riverview Restaurant & Marina is the place for you! This spot is a favorite among locals and visitors, with mouthwatering smoked meats and southern-style sides. If you're considering buying a boat or looking for boat shows, Riverview Restaurant & Marina is the perfect place to stop for advice on boat loans in Tennessee and fishing in Tennessee.
Boathouse Rotisserie & Raw Bar is another popular spot along the Tennessee River. Their fresh seafood dishes and craft cocktails pair perfectly with the stunning views of the waves and banks. 
Moby Dicky's is another classic anchorage on the Tennessee River, serving up some of the finest seafood in the area. Whether you're in the mood for fresh oysters or fish tacos, Moby Dickys will tantalize your taste buds.
And lastly, if you're in the mood for classic southern cooking, you must visit Calhoun's on The River. This eatery is situated along the beautiful riverfront, renowned for it made-from-scratch entrees and margaritas. 
Whether you're looking for the perfect seafood experience or an afternoon of boating in Tennessee, there's no shortage of excellent restaurants to explore along the Tennessee River.
Are you ready for a Boat loan now?
Apply now and receive competive rates and terms fit for your budget.
Where to Buy a Boat in Tennessee
There are plenty of options for buying a boat in Tennessee. There are boat shows to browse different types of boats, local dealerships, and boat loan providers to help you secure the perfect vessel. Start shopping around and get out on the water to witness one of the best boat shows in Tennessee.
Buying from your local boat dealership: There is no shortage of great boat dealerships in Tennessee. These dealerships will have a large selection of boats and a wide variety of boat brands. You'll have your choice between nationally known dealerships like Bass Pro Shops and locally owned dealerships like Erwin Marine Sales and Water Worz Marine. You will be able to find a knowledgeable salesperson to answer any questions you may have to make sure get the perfect boat.
Buying from a private seller: Perhaps you know someone personally who is selling their boat, or maybe you went on an online marketplace and found a great boat to buy. Either way, you can likely easily find a boat to buy in Tennessee from one of your neighbors.
Buying a boat at a boat show: Boat shows are a great option to buy your boat from, especially if you aren't sure what kind of boat you want to buy! Boat shows in Tennessee bring in many local dealerships that will have their boats on display for you to compare and eventually buy.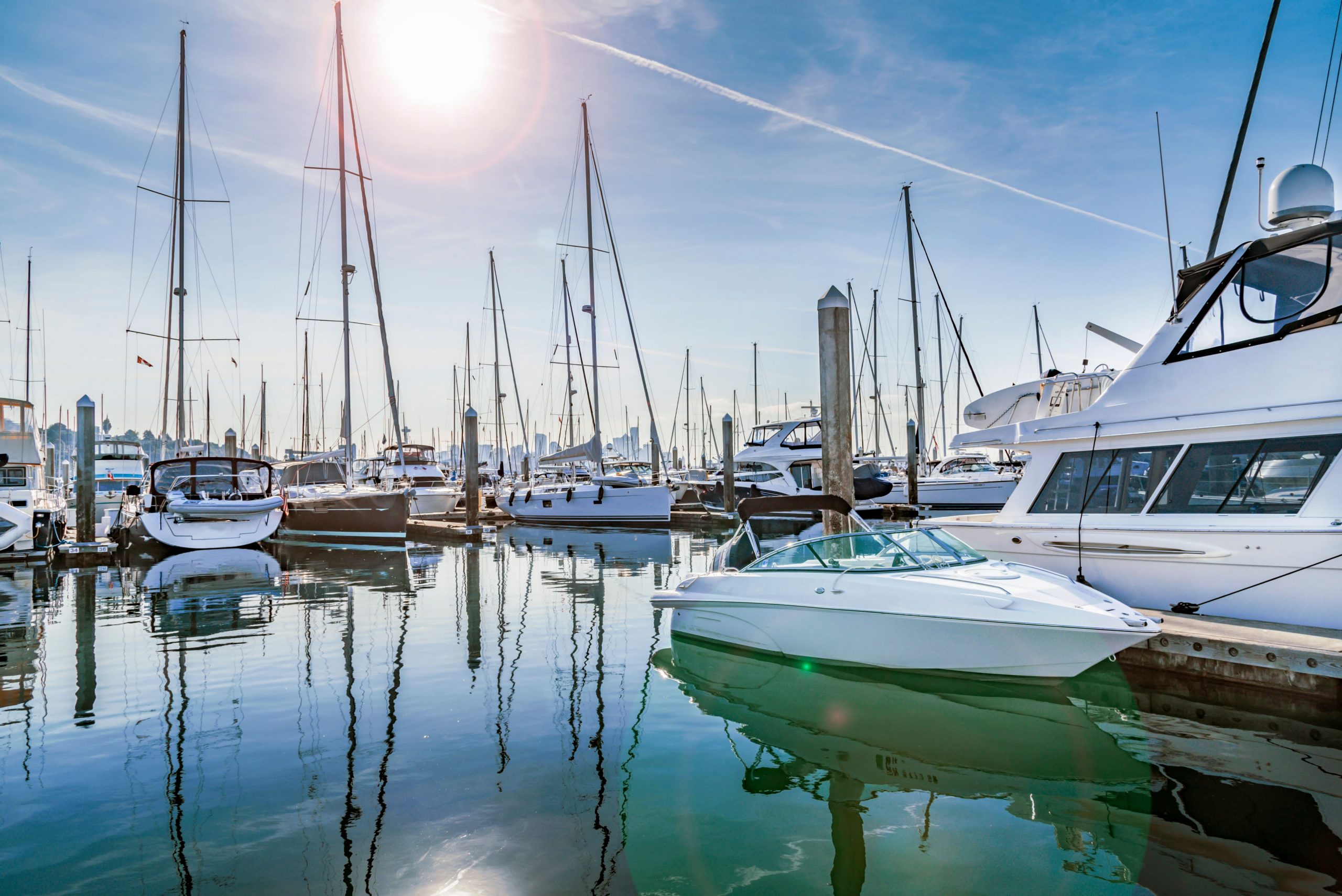 Tennessee hosts yearly boat shows to prepare you for a great summer adventure. There's a boating event for everyone, from fishing tournaments to trade events.
Whether you want to buy a new or used boat or just like to check out the latest trends in boating, there's a show to suit your needs. From Barnes Marine's 5th Annual In-House Customer Show to the Nashville Boat Show, there's something for everyone.
Many boat shows are hosted in Tennessee throughout the year featuring various types of boats from different manufacturers. Whether you are looking for a fishing boat, pontoon, sailboat, or any other craft, you're sure to find something that fits your needs. Not only will you learn more about different boats and manufacturers, but you can also negotiate and purchase a boat right at the show.
Most dealerships will have awesome deals, and you can even find financing and decide to purchase a boat at the show! If you're new to boat shows, check out our Boat Show Guide so you can have all the tips and tricks you need to have a great experience the next time you attend a boat show in Tennessee. 
Tennessee is a state of many rivers and waterways. Whether you're looking to get out on the lake or take a leisurely cruise down the Cumberland, you'll probably need a boat if you're in the state. But where do you find financing for your aquatic dreams?
You might want to consider applying for a boat loan in Tennessee. Commercial lenders and boat loan providers offer various loan products to suit people's needs and different boat types. To find the best loan option, seek advice from experienced lenders and compare costs.
Buying a boat requires determining your budget and securing financing. Luckily, there are a few easy ways to do this. 
Using an online boat loan calculator, you can find your desired terms by plugging in the purchase price, down payment, and target interest rate, giving you an idea of the terms that will fit your budget. 
You can submit a credit application when you've found your ideal boat. You can opt to finance through a dealership or try using a local bank or credit union to see if you can get a better deal. Whichever route you choose, you'll be ready to hit the open water in Tennessee.
To have the best financing experience, it is best to choose an experienced lending service with expertise in boat loans in Tennessee. Working with a financial service provider like First Approval Source is your best bet for getting the most competitive rates and terms. 
Storage Solutions for Boaters in Tennessee: Finding the Right Space for Your Boat!
One of the first things to consider when purchasing a boat is to know where you want to store your vessel. From Nashville to Hendersonville, there's a place for you to store your boat no matter where in Tennessee you're located.
Marinas:  A marina provides a safe and convenient place to store your boat in the water. Luckily, Tennessee has plenty of them! Many marinas offer amenities such as fueling stations, electrical and water hookups, and repair services. Most of the time, you'll also have convenient locations for picking up quick snacks or extra safety equipment for your trip out. 
Dry Storage Facilities: A dry storage facility is a good option if you prefer to store your boat out of the water. This way, you can benefit by keeping your boat safe from weather elements. These facilities often offer secure storage, launch and retrieval services, and maintenance services. 
Private Docks: If you happen to own waterfront property and plan on using your boat frequently, storing your boat at your own private dock would be your best option. This way, your boat is always within reach for you, and you can take it out at your leisure. 
Boatyards: A boatyard is a good option if you need to store your boat for an extended period of time. These facilities often offer maintenance and repair services, as well as storage options.
Self-Storage Facilities: A self-storage facility is an affordable option for storing smaller boats and personal watercraft. These facilities may have outdoor or indoor storage options, and they have additional amenities such as security and access controls.
From economical and luxurious options to heated and climate-controlled facilities, Tennessee offers plenty of great places to store and maintain your vessel. When choosing a storage option, consider factors such as cost, location, security, and accessibility to find the best fit for your needs.
Tennessee is an excitingly diverse state that offers all sorts of recreational activities for anyone keen on experiencing its unique and vibrant culture. No matter what you seek, you can embark on the ultimate boating and fishing in Tennessee. With numerous boat dealerships, boat shows, boat loans, and services for boat lovers, purchasing a boat in Tennessee is hassle-free and convenient.
You can make those dream adventures a reality with the right boat loan in Tennessee. Once you secure your new boat, you canexplore the waters and beaches with a newly purchased craft from many local boat dealers. 
Are you still trying to figure out the best boat loan to get? With First Approval Source, you can use our flexible loan options to ensure you get the boat of your dreams. Get started now and find the loan that fits your needs. Let's hit the open seas in your new boat!
Are you ready for a loan now?
Apply with our online credit application and receive same-day approval with qualified credit