Boating Lifestyle in Virginia
Explore Virginia's stunning landscape, vibrant marine life, and boating culture. Whether you want to cruise in a boat, go fishing, or enjoy some exciting watersports, Virginia has so much for every boater and adventurer. From tranquil shoreline fishing spots to thrilling boat shows, Virginia has it all for lovers of the water. Let Virginia's thrillin boating scenes provide the perfect vibes for your lifestyle.
If you think of the state of Virginia, what comes to mind? For most people, it probably conjures images of lush green hills and plains, historical sites, and some gorgeous beaches in the United States. But Virginia is much more than these, and one of its best-kept secrets is the diverse and breathtakingly beautiful water bodies in the state. It all starts on the coast in the Atlantic Ocean with sunny beaches like Virginia Beach. But you can find plenty of water even as you move west, away from the beach.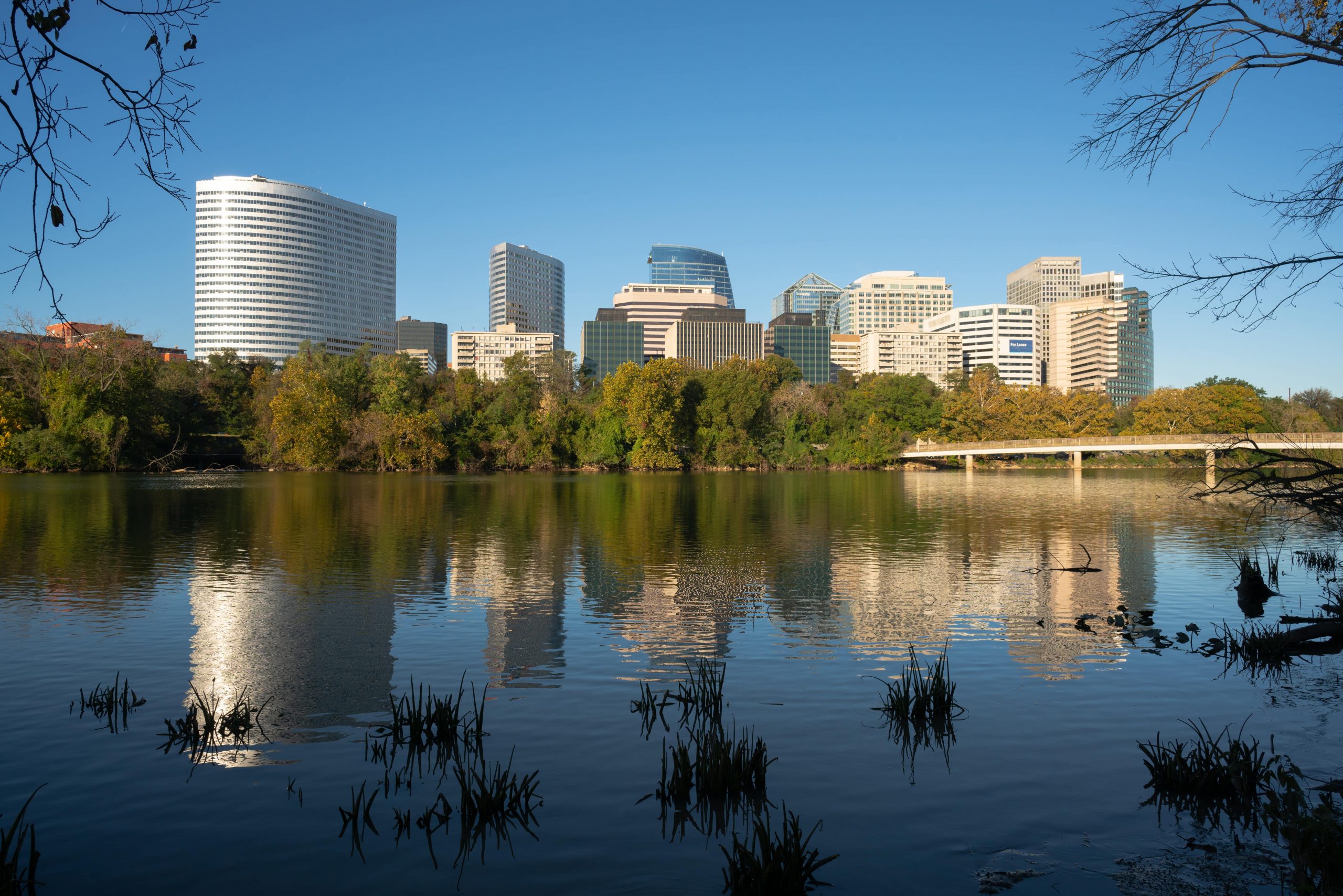 Visit the Sights and Scenery of Virginia's Lakes, Rivers, and Bays
One of the most iconic is the James River, which runs from the Blue Ridge Mountains to the Chesapeake Bay. Popular activities on the James River include boating, kayaking, fishing, and camping. But if the James River isn't quite what you're looking for, there are plenty of other options.
The Potomac River, which forms the border between Virginia and Maryland, offers breathtaking views of the area and serves as the backdrop for many fishing, boating, and swimming activities. In addition to the stretch along the Potomac River, there are several other rivers in Virginia, such as the Roanoke River, Clinch River, Rappahannock River, and more.
If you're after a little more excitement, there's the Chesapeake Bay. This vast estuary offers plenty of opportunities for fishing, kayaking, and sailboat tours. And if you'd like to combine a bit of luxury with nature, the John H. Kerr Reservoir is a perfect choice. Stretching across the North Carolina and Virginia border, the reservoir offers picturesque scenery and excellent opportunities for outdoor recreation.
Applying takes just a few minutes, and you'll be contacted soon after submission. 
Virginia provides a magical scene almost any time of year! Its crystal-clear water and balmy, sunny days make it the perfect place for all sorts of water fun. Virginia offers many activities, from lazy days fishing to the thrills of white-water rafting and boating. There are also an abundance of historic landmarks and beautiful parks for you to visit in addition to all of your boating adventures!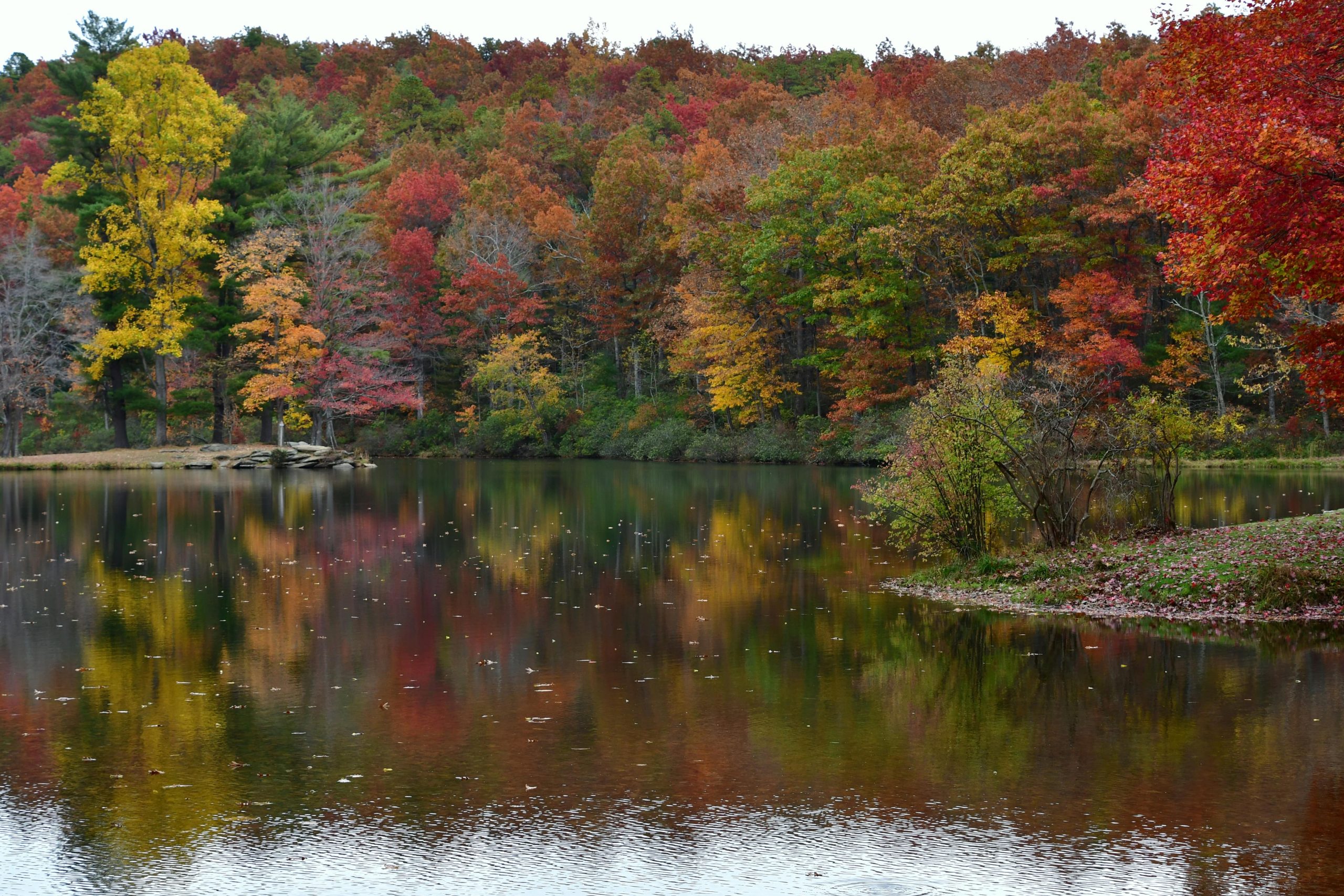 If it's fishing you're after, Virginia has plenty of spots to try your luck. The 6.2-mile-long Spring Water at Byrd Park Pump House is great for catching bass, crappie, bluegill, and many other species. It's easy to see why it's been named one of America's Best Fishing Lakes. Kings Dominion is another great spot for fishing. With its crystal-clear lake and abundance of native trout, this lake is an ideal place to cast your line.
The Potomac River's Great Falls Park offers white-water thrills. Here, you can tackle Class III and Class IV rapids with expert guides, sure to pump your adrenaline! And if you're looking to take a leisurely journey down the river, you can book a gentler float trip and soak in its beauty.
For a more historical experience, head to the Indian Punch Bowl or Berkeley Plantation. Both are located on the James River and boast stunning views, and you can learn more about the area's Native American and colonial roots.
You can cast your line in the Commonwealth whether you're an amateur angler or a pro with a boat. From the mighty Chesapeake Bay to the tributaries of the Potomac and James, here's a look at some of the top fishing spots in Virginia.
The Chesapeake Bay offers excellent opportunities to catch trophy-sized largemouth bass and record-breaking striped bass. There are abundant white perch, bluegill, yellow perch, shad, hickory shad, and trout schools. Anglers can also find plenty of rock, flounder, and bluefish in the Bay.
If you're looking for more privacy or planning a freshwater fishing trip, Virginia has many lakes, rivers, and ponds with plentiful gamefish like black bass and panfish. Lakes such as Lake Anna offer good catches of largemouth bass, smallmouth bass, spotted bass, and crappie. Walleye, sauger, and white bass are also present at Lake Gaston, Lake Chesdin, and Buggs Island Lake in Virginia.
The Appalachian Mountains in western Virginia have numerous trout streams and rivers, such as the Cowpasture, Jackson, North Fork Shenandoah, and South Fork Shenandoah. You can find stocked rainbow and brown trout in all of these streams and native brook trout. Other regional favourites for anglers include the North Anna and South Anna Rivers, which produce large populations of cobia, striped bass, and white catfish.
Whatever your tastes are, Virginia has a restaurant that's right for you! This state offers so much, from seafaring eaters and thrill seekers to fishermen and boaters, from Steinhilber's Restaurant, where you can enjoy classic dishes and hand-crafted cocktails in a historic setting, to Waterman's Surfside Grille and Rudee's Restaurant and Cabana Bar, a variety of choices that offer spectacular views as well as incredible cuisine.
Catch 31 Fish House & Bar is one of the premiers stops for seafood lovers, featuring an extensive menu focused on fresh, local ingredients sourced from the Chesapeake Bay. For something more sophisticated, dine at Orion's Roof atop the Willcox Hotel & Spa, or head over to Chick's Oyster Bar for a selection of delicacies from around the world.
Adventurous spirits can explore the area's larger cities, like Norfolk and Virginia Beach, for even more exciting dining experiences. Try Lager Heads for savoury, slow-smoked meats, or Madigan's Waterfront and Water Street Grille for some of the freshest seafood imaginable. For a more relaxed atmosphere, check out Charley's Waterfront Café, a cosy spot located directly on the boardwalk.
Are you ready for a Boat loan now?
Apply now and receive competive rates and terms fit for your budget.
Where to Buy a Boat in Virginia
There's nothing quite like lounging out in the warm summer breeze on a boat, fishing in the waters of the Chesapeake Bay, sailing around the Outer Banks, or simply exploring the beautiful waters of the state. But first, you've got to get yourself that dream boat! Where to begin?
There are several options when it comes to buying a boat in Virginia. Firstly, you might look into getting a boat loan. Many reputable financial institutions offer boat loans in Virginia and provide special financing for purchasing new and used boats alike.
Buying from your local boat dealership: There is no shortage of great boat dealerships in Virginia.  Whether you're looking to purchase, trade in or finance a boat, a variety of local boat dealers in Virginia can get you on the water in no time. These dealerships will have a large selection of boats and a wide variety of boat brands.
Buying from a private seller: Perhaps you know someone personally who is selling their boat, or maybe you went on an online marketplace and found a great boat to buy. Either way, you can likely easily find a boat to buy in Virginia from one of your neighbors.
Buying a boat at a boat show: Boat shows are a great option to buy your boat from, especially if you aren't sure what kind of boat you want to buy! Boat shows in Virginia bring in many local dealerships that will have their boats on display for you to compare and eventually buy.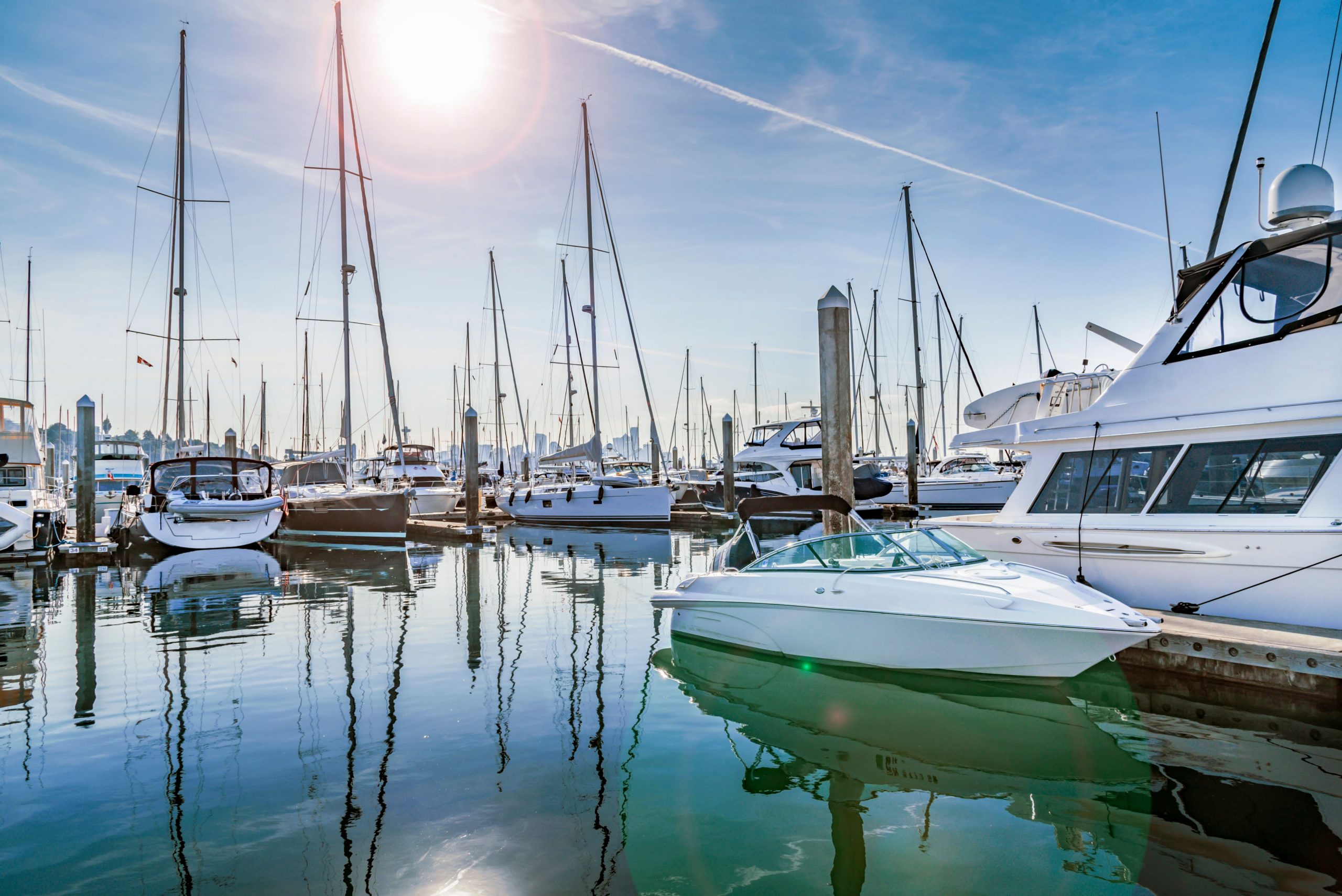 There's nothing quite like a boat show in Virginia; whether you're looking for boats, accessories, loans, or even some tips for enjoying the water safely, Virginia's boat shows have you covered!
Whether you want to buy a new or used boat or just like to check out the latest trends in boating, there's a show to suit your needs. 
Many boat shows are hosted in Virginia throughout the year featuring various types of boats from different manufacturers. Whether you are looking for a fishing boat, pontoon, sailboat, or any other craft, you're sure to find something that fits your needs. Some of your best opportunities come at shows like the Downtown Richmond Boat Show or the Roanoke Boat Show. Not only will you learn more about different boats and manufacturers, but you can also negotiate and purchase a boat right at the show.
Most dealerships will have awesome deals, and you can even find financing and decide to purchase a boat at the show! If you're new to boat shows, check out our Boat Show Guide so you can have all the tips and tricks you need to have a great experience the next time you attend a boat show in Virginia. 
Boating in Virginia is an amazing experience that involves fond memories, adventure and camaraderie. And if you're fortunate enough to live in a part of the state with abundant waterways, chances are you'll want to take it up a notch and buy a boat of your own. To do so, you'll need a great loan program, and many are available in Virginia.
You might want to consider applying for a boat loan in Virginia. Many online companies, banks, and credit unions offer long-term and short-term boat loans in Virginia. If you have a good credit score, you may be eligible for a low-interest-rate loan—but you'll also want to find a loan that is best suited to your current situation. To find the best loan option, seek advice from experienced lenders and compare costs.
Buying a boat requires determining your budget and securing financing. Luckily, there are a few easy ways to do this. 
Using an online boat loan calculator, you can find your desired terms by plugging in the purchase price, down payment, and target interest rate, giving you an idea of the terms that will fit your budget. 
You can submit a credit application when you've found your ideal boat. You can opt to finance through a dealership or try using a local bank or credit union to see if you can get a better deal. Whichever route you choose, you'll be ready to hit the open water in Virginia.
To have the best financing experience, it is best to choose an experienced lending service with expertise in boat loans in Virginia. Working with a financial service provider like First Approval Source is your best bet for getting the most competitive rates and terms. 
Storage Solutions for Boaters in Virginia: Finding the Right Space for Your Boat!
Virginia is a dream for any water enthusiast, from its stunning views of the Blue Ridge Mountains to its many gorgeous rivers and lakes! But what if you dread getting your boat to your next destination? One of the first things to consider when purchasing a boat is to know where you want to store your vessel. 
Marinas:  A marina provides a safe and convenient place to store your boat in the water. Luckily, Virginia has plenty of them! Many marinas offer amenities such as fueling stations, electrical and water hookups, and repair services. Most of the time, you'll also have convenient locations for picking up quick snacks or extra safety equipment for your trip out. 
Dry Storage Facilities: A dry storage facility is a good option if you prefer to store your boat out of the water. This way, you can benefit by keeping your boat safe from weather elements. These facilities often offer secure storage, launch and retrieval services, and maintenance services. 
Private Docks: If you happen to own waterfront property and plan on using your boat frequently, storing your boat at your own private dock would be your best option. This way, your boat is always within reach for you, and you can take it out at your leisure. 
Boatyards: A boatyard is a good option if you need to store your boat for an extended period of time. These facilities often offer maintenance and repair services, as well as storage options.
Self-Storage Facilities: A self-storage facility is an affordable option for storing smaller boats and personal watercraft. These facilities may have outdoor or indoor storage options, and they have additional amenities such as security and access controls.
From economical and luxurious options to heated and climate-controlled facilities, Virginia offers plenty of great places to store and maintain your vessel. When choosing a storage option, consider factors such as cost, location, security, and accessibility to find the best fit for your needs.
With its gorgeous views and thrilling outdoor activities, it's no wonder so many are drawn to Virginia and its boating culture. With numerous boat dealerships, boat shows, boat loans, and services for boat lovers, purchasing a boat in Virginia is hassle-free and convenient.
You can make those dream adventures a reality with the right boat loan in Virginia. Once you secure your new boat, you canexplore the waters and beaches with a newly purchased craft from many local boat dealers. 
Don't let the thought of not having the proper financing hinder your next exciting journey in Virginia – your perfect boat loan awaits. Get easy boat loans in Virginia from us, and let your outdoor adventure begin today! With First Approval Source, you can use our flexible loan options to ensure you get the boat of your dreams. Get started now and find the loan that fits your needs. Let's hit the open seas in your new boat!
Are you ready for a loan now?
Apply with our online credit application and receive same-day approval with qualified credit