Boating Lifestyle in Texas
Texas is a state famous for its expansive and diverse bodies of water, which attract millions of visitors every year. From freshwater lakes and rivers to saltwater bays and the Gulf of Mexico, The Lonestar State has something for every type of water enthusiast. It's no surprise that the boating lifestyle in Texas is always thriving. This is your one stop shop to learn all about how to have fun on the water in Texas, from the best places to take your boat, the best fish to catch, and where to enjoy some good food!
Texas may be known for it's heat and large desert fields, but you can find vast bodies of beautiful water all over the state! You can find all kinds of fun at the beaches in the Gulf of Mexico in places like Galveston and Surfside Beach. All along Texas's Gulf Coast, you can find warm weather and sunshine for days on end.
You don't have to travel to the coast to enjoy Texas' fine waters. Texas has some of the greatest lakes and rivers you can hope to find; they are ripe with amazing marine life and offer so much open space to enjoy waterskiing, wakeboarding, or even just a day out in the sun. 
Some of the best spots to hit include Lake Travis, which is located near Austin and is an excellent spot for watersports; and Lake Fork, which is located in East Texas and is known as an excellent spot for trophy bass fishing. You also have access to the Guadalupe River, which is great for rafting; and the Colorado River, which runs through Central Texas and is home to some great catfish!
Whether you're looking for a day full of excitement, or you're just looking for a leisurely day on the water, the lakes and rivers in Texas have a lot to offer.
Applying takes just a few minutes, and you'll be contacted soon after submission. 
Sometimes you might want to give your boat a rest and explore the rest of the fun times that you can find near the water in Texas. If you're looking for a fun-filled day near the water, there's no shortage of options to choose from.
There's the San Antonio Riverwalk, which features a network of walkways along the San Antonio River. You can take a boat tour, visit shops and restaurants, or just enjoy the scenic views.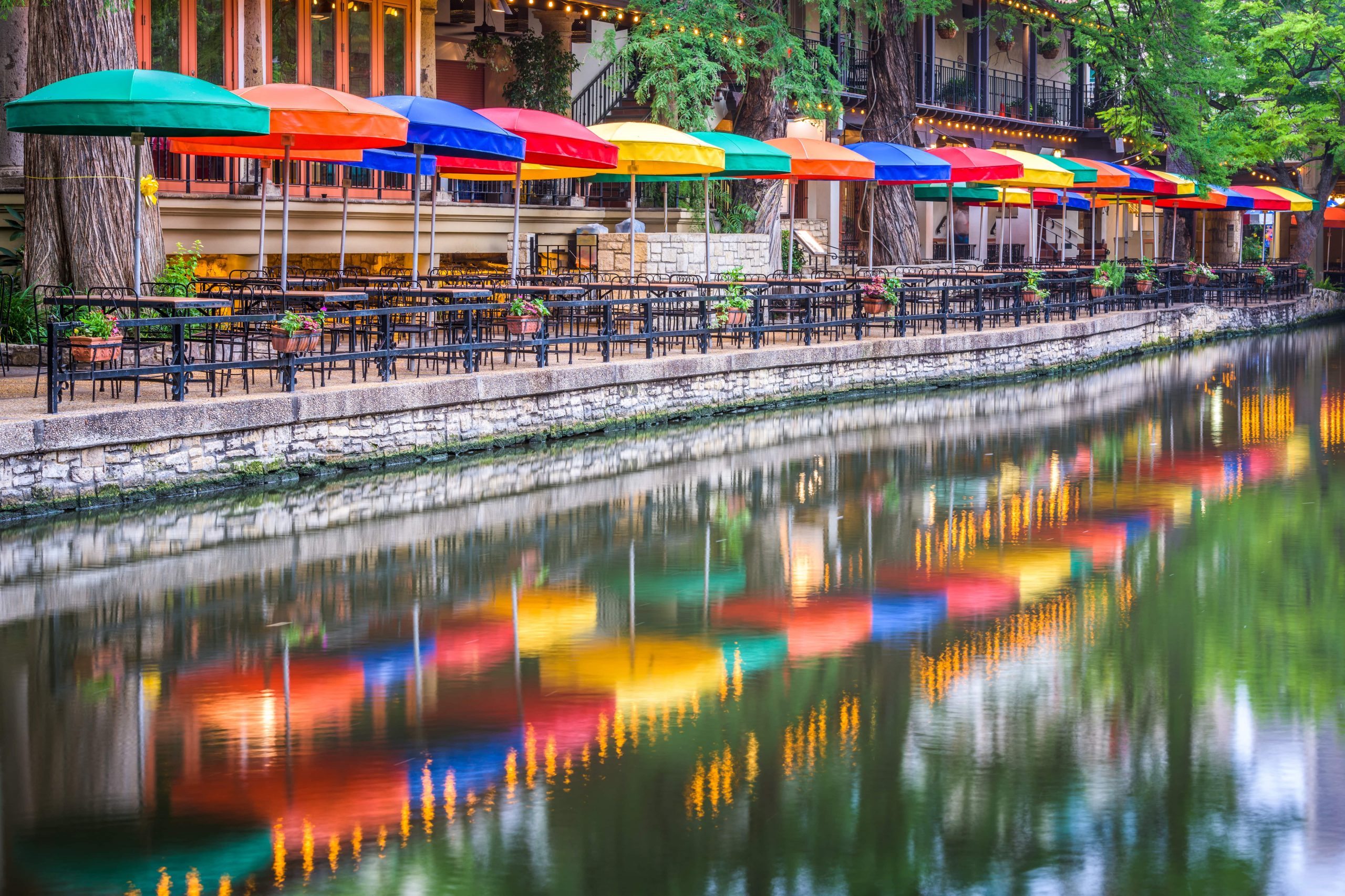 You can also visit the Port Isabel Lighthouse State Historic Site, which has withstood many conflicts, wars, and elements but has remained standing for over 100 years. 
Finally, you can just a leisurely ride down the Comal River in a tube or kayak. This river is located in New Braunfels and offers beautiful scenic views and a relaxing trip downstream.
What Types of Fish Can I Catch?
Unsurprisingly, with all of its amazing lakes and rivers, fishing in Texas is incredibly popular. You don't even have to be an expert to catch some amazing fish across almost every body of water in the state. But, what kind of game is there to catch? And where should you go to catch the best game? 
Texas is home to so many amazing kinds of fish, and they're just waiting to be caught almost anywhere you go. Few states, if any, can claim that they are better for bass fishing. As they say, "Everything is Bigger in Texas." This definitely includes the largemouth bass, which routinely top 10 pounds in Texas lakes. It's not just bass that populate Texas waters, either. You can also find large populations of catfish, redfish, flounder, and trout across the state's lakes and rivers. 
But, where can you find these amazing fish? There are no shortage of great places to visit to catch some incredible fish; it's impossible to narrow down the absolute best! But if it's bass fishing you're looking for, look no further than Lake Fork or Lakme Amistad. Each of these lakes have some incredible bass that grow to substantial sizes. Perhaps you're looking for catfish, in which case you should check out the Brazos River. The Brazos River runs throught the heart of Texas and contains a large population of catfish as well as other game like bass and sunfish. 
Whether you're a master angler or just a casual beginner, you can find amazing spots to fish all over Texas and have a great time doing so.
Are you ready for a Boat loan now?
Apply now and receive competive rates and terms fit for your budget.
Where to Buy a Boat in Texas
When you look out across the picturesque landscape of Texas waters, you can usually see dozens of people enjoying their boats and personal watercrafts. Understandably, you probably want to get out there and join all of those boaters. Fortunately, there are a large number of places to buy a boat in Texas. Some of the best options include:
Buying from your local boat dealership: There are hundreds of boat dealerships in Texas, so chances are you aren't too far from one no matter where you are! These dealerships will have a large selection of boats and a wide variety of boat brands. You can find a knowledgeable salesperson to answer any questions you may have to make sure you get the most out of your purchase. 
Buying from a private seller: Perhaps you know someone personally who is selling their boat, or maybe you went on an online marketplace and found a great boat to buy. Either way, you can likely easily find a boat to buy in Texas from one of your many fellow Texans.
Buying a boat at a boat show: Boat shows are a great option to buy your boat from, especially if you aren't sure what kind of boat you want to buy! Boat shows in Texas bring in dozens of dealerships that will have their boats on display for you to compare and eventually buy.
There are thousands of boats that are for sale in Texas right this very moment from either dealerships or private sellers. If you are more knowledgeable about boats and how they operate, private sellers may be an option for you. If you know you might need a little help, or if you're looking to buy the best new boat on the market, you should probably stick to your local dealership or show to find the help you need.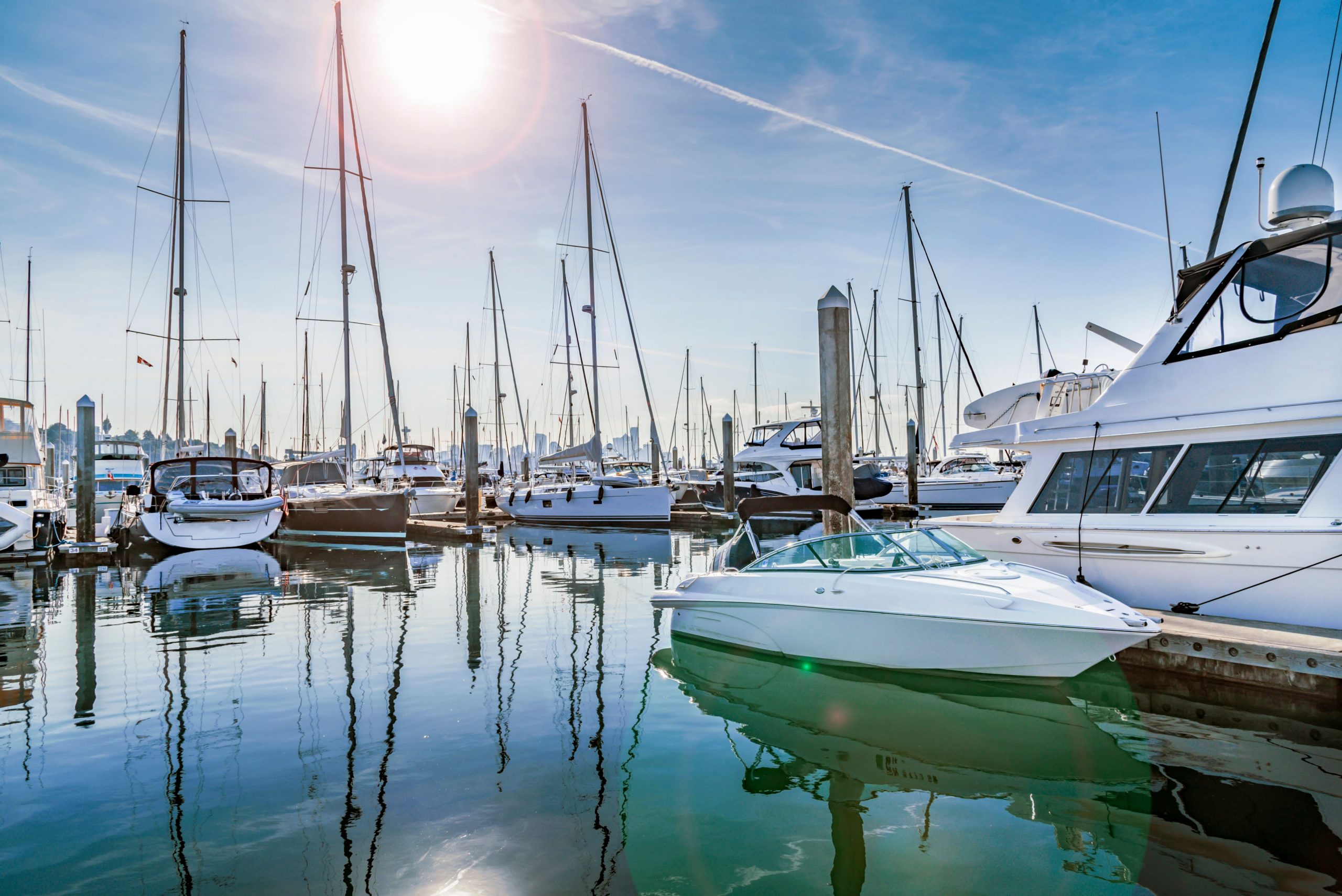 If you live in Texas or in bordering states, be on the lookout for any boat shows that take place near you! Boat shows are an exciting time for boaters and water enthusiasts alike. Texas, being one of the largest states in the United States, has a vibrant boating community, and as such, has a thriving boat show scene. 
You have so many boat shows in Texas to choose from every year, such as the Houston Boat Show, the Austin Boat Show, the Fort Worth Boat Expo, and the South West International Boat Show.
Boat shows in Texas are a great way to experience the latest in boating technology and to learn about the boating community in the state. These events provide a unique opportunity to connect with other boaters, learn new skills, and discover new destinations for boating adventures. Whether you're a seasoned boater or a first-time boat owner, attending a boat show in Texas is a must for anyone who loves the water. You have the chance to see boats from different manufacturers (some of which may debut a new line at a particular show). You'll also see many different styles of boats from pontoons, fishing boats, and even ski boats. This allows you to find out your needs and compare each type of boat to find the one that is the best fit for you.
Most dealerships will have awesome deals, and you can even find financing and decide to purchase a boat at the show! If you're new to boat shows, check out our Boat Show Guide so you can have all the tips and tricks you need to have a great experience the next time you attend a boat show in Texas. 
If you are deciding to purchase a boat so that you can take advantage of everything Texas has to offer, you might be looking for loan options. Luckily, getting a boat loan in Texas is not difficult, and it's a big step in the process of starting a new lifestyle. 
To find out your budget and desired terms, you should utilize an online boat loan calculator. You can plug in a purchase price, desired down payment, and your target interest rate to find out what your monthly payment would be. This gives you a great idea of the terms you can look for that will fit your budget. 
Once you have a budget in mind and found the perfect boat, you can submit a credit application. A lot of dealerships offer financing at the dealership. You could also try to use your local bank or credit union, but they aren't always experts with boat loans, and they could come back with less-than-favorable terms. 
The best option for most customers is to use a company that specializes in boat loans, such as First Approval Source. We know the industry in and out, so we make boat loans hassle free and find you competitive rates and terms, where other options might not.
Where You Can Store Your Boat
If you already have a boat or plan on owning one soon, you need to think about where are are going to store it. Luckily, Texas has many great places to store your boat, depending on your specific needs and location. Some popular options include:
Marinas: A marina provides a safe and convenient place to store your boat in the water. Many marinas offer amenities such as fueling stations, electrical and water hookups, and repair services. Most of the time, you'll also have convenient locations for picking up quick snacks or extra safety equipment for your trip out. 
Dry Storage Facilities: A dry storage facility is a good option if you prefer to store your boat out of the water. This way, you can benefit by keeping your boat safe from weather elements. These facilities often offer secure storage, launch and retrieval services, and maintenance services. 
Private Docks: If you happen to own waterfront property and plan on using your boat frequently, storing your boat at your own private dock would be your best option. This way, your boat is always within reach for you, and you can take it out at your leisure. 
Boatyards: A boatyard is a good option if you need to store your boat for an extended period of time. These facilities often offer maintenance and repair services, as well as storage options.
Self-Storage Facilities: A self-storage facility is an affordable option for storing smaller boats and personal watercraft. These facilities may have outdoor or indoor storage options, and they have additional amenities such as security and access controls.
When choosing a storage option, consider factors such as cost, location, security, and accessibility to find the best fit for your needs.
It is true that everything is bigger in Texas, and that includes the boating lifestyle! With so much water, both on the coast and inland, you can never run out of ways to have fun fishing, swimming, or boating. If you're in the market for a new boat and you need a boat loan, feel free to contact us or apply, using our free online credit application. First Approval Source can find loans for customers with different credit profiles. Finding boat financing doesn't have to be difficult, let the experts take care of it.
Are you ready for a loan now?
Apply with our online credit application and receive same-day approval with qualified credit